Siemens to provide compressors for Novatek's Arctic LNG 2 project
Russian LNG giant Novatek has signed a contract for compressor equipment for three liquefaction trains on the Arctic LNG 2 project in northern West Siberia, Russia.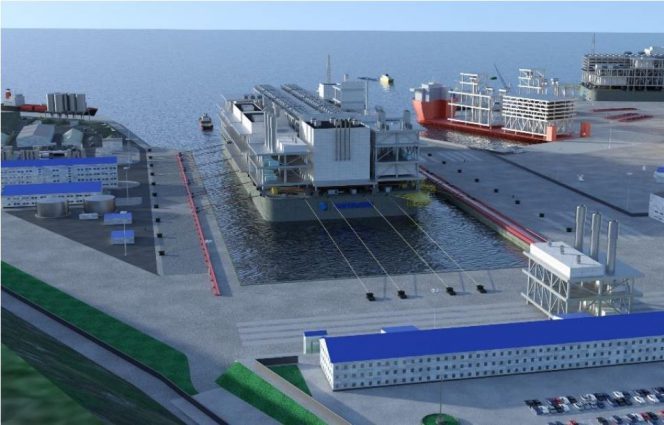 ---
Novatek said last week that the scope of supply under the contract included three feed gas compressors and six boil-off gas compressors.
The deal also provides for localizing the equipment fabrication for the project's third train in Russia.
Alexander Fridman, Novatek's first deputy chairman of the management board, stated: "Siemens and Novatek have a successful working relationship as they supplied gas turbine generators and boil-off gas compressors for our Yamal LNG plant.
"Our next project, Arctic LNG 2, will utilize new technological solutions and employ domestic manufacturers. The supply contract envisages new prospects for localizing the compressor equipment fabrication for the LNG industry, which is consistent with our strategic aim of creating and developing an LNG Center of Excellence in Russia."
The Arctic LNG 2 project envisages constructing three LNG trains at 6.6 million tons per annum each, using offshore gravity-based structure platforms.
The project is based on the hydrocarbon resources of the Utrenneye field. As of December 31, 2018, the Utrenneye field's reserves under the Russian reserves classification totaled 1,978 billion cubic meters of natural gas and 105 million tons of liquids.
Novatek is planning to make a final investment decision for the project in 2019, with plans to start up the first train by end 2023. According to the company, the Arctic 2 LNG project is worth $25.5 billion.
It is worth reminding that France's Total agreed to acquire a ten percent stake in Novatek's LNG project last year.
When it comes to further LNG development, Novatek does not plan to stop here. The company discovered a gas and gas condensate offshore field in the shallow waters of the Ob Bay in October 2018. Analysts have said that that the discovery, of 11.3 trillion cubic feet was one of the world's largest in 2018.
Novatek said the find was an important starting point for one of its future LNG projects in the Arctic region.
Offshore Energy Today Staff
Related news
List of related news articles