Simon Møkster scores new batch of contracts
Norwegian shipowner Simon Møkster Shipping has been awarded new contracts for four of its vessels.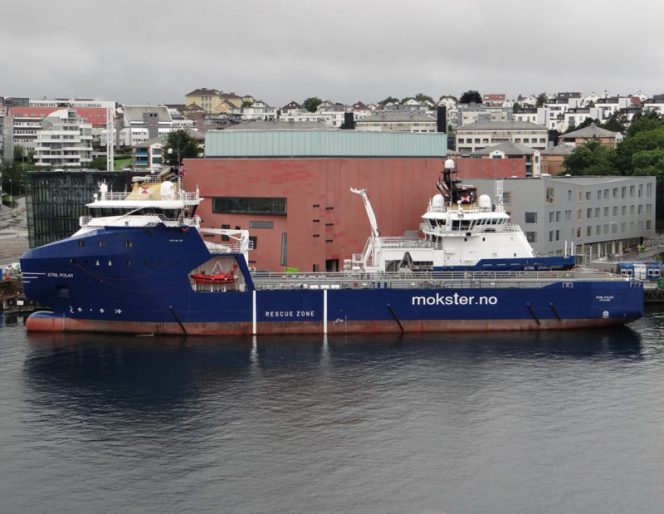 Simon Møkster said on Thursday that it won contracts for the Stril Polar, Stril Orion, Stril Mar, and Stril Server vessels.
Namely, the company won a three-month extension for the Stril Polar and the Stril Orion from Aker BP.
The Stril Orion initially started working for the Norwegian oil company in 2015, chartered by Det Norske before its merger with BP Norge into Aker BP. Its sister vessel, the Stril Polar, began working for the company in 2016 as a substitute for the Orion during its five-year classing.
The two sister vessels are of an STX PSV 09L CD design. The Stril Polar was delivered in February 2012 while the Stril Orion was delivered in October 2011. Both vessels are 93.5 meters long and 19 meters wide.
The second contract was awarded to the Stril Mar vessel for servicing DEA's exploration drilling at Gråspett, an area in license 721 in the Barents Sea.
The company said that the campaign would start in late August and that it was estimated to last about 40 days.
The Stril Mar is one of the newer vessels in Møkster's fleet. The 91-meter long vessel of a UT776 WP design was delivered in March 2016. It was built by Astilleros Gondan S.A. and can accommodate 25 persons.
The final contract was awarded to the Stril Server for W2W activities at the Beatrice Windfarm, which lies North East of Scotland. The contract was awarded by Siem Offshore Contractors (SOC) for 21 days plus options.
Simon Møkster said that the vessel would fill the gap up to next W2W project starting for VBMS in mid-August. The Stril Server is a subsea/windmill support vessel delivered in 2014. It has 70 tons AHC crane, ROV hangars, and accommodation for 90 persons according to SPS guidelines.
It is worth noting that both DEA and Siem Offshore Contractors were new customers for the company.