Singapore's trio to explore LNG and hydrogen use for floating data centre park
Keppel's unit, Keppel Data Centres has signed an agreement with City Gas and City-OG Gas Energy Services to explore the use of LNG and hydrogen to power floating data centre park in Singapore.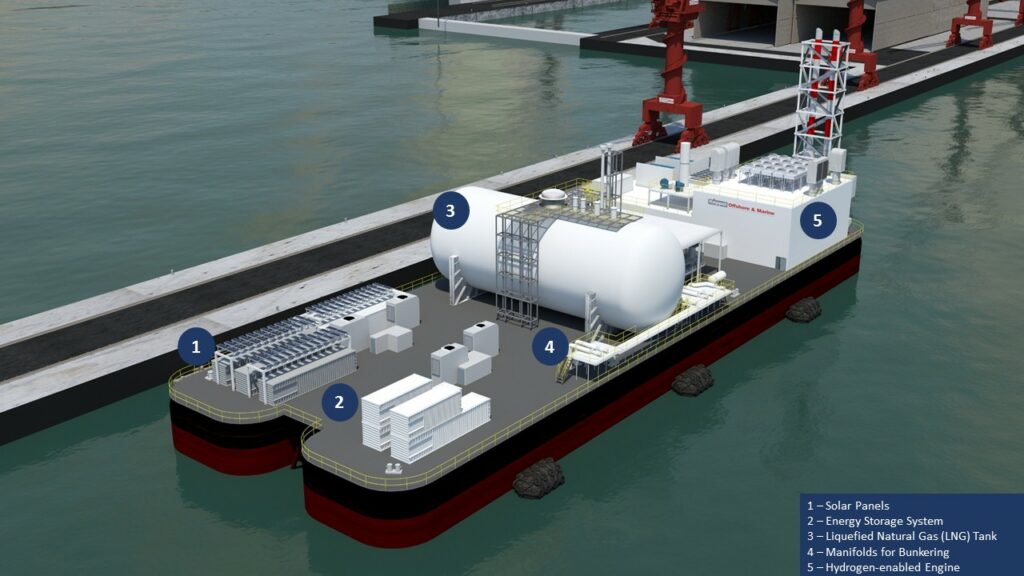 Keppel noted in its statement that Keppel DC's floating data centre park (FDCP) is currently in the exploration phase.
Under the MOU, the three parties will jointly explore and evaluate LNG procurement strategies and the energy transition to hydrogen in the longer-term.
The parties will also deliberate on cold energy harnessing for the FDCP and share expertise on steam methane reforming.
Wong Wai Meng, chief executive officer, Keppel DC, said, "The collaboration between Keppel DC, City Gas and City-OG broadens the efforts of the Keppel Group in reducing the carbon footprint of data centre operations. We are harnessing synergies across the Group to explore the development of the FDCP, LNG and hydrogen-powered data centres, as well as technologies such as carbon capture, utilisation and sequestration."
Perry Ong, CEO, City Gas, said, "We are already using natural gas in the town gas manufacturing process with a longer-term view of using hydrogen to further minimise environmental impact. We are thus eager to expand our green efforts in the data centre sector with this MOU."