SKF on point for CorPower Ocean's wave energy converter design
Swedish bearing and seal manufacturing company SKF Group has worked together with CorPower Ocean on the optimisation of the design of a new class of wave energy converters.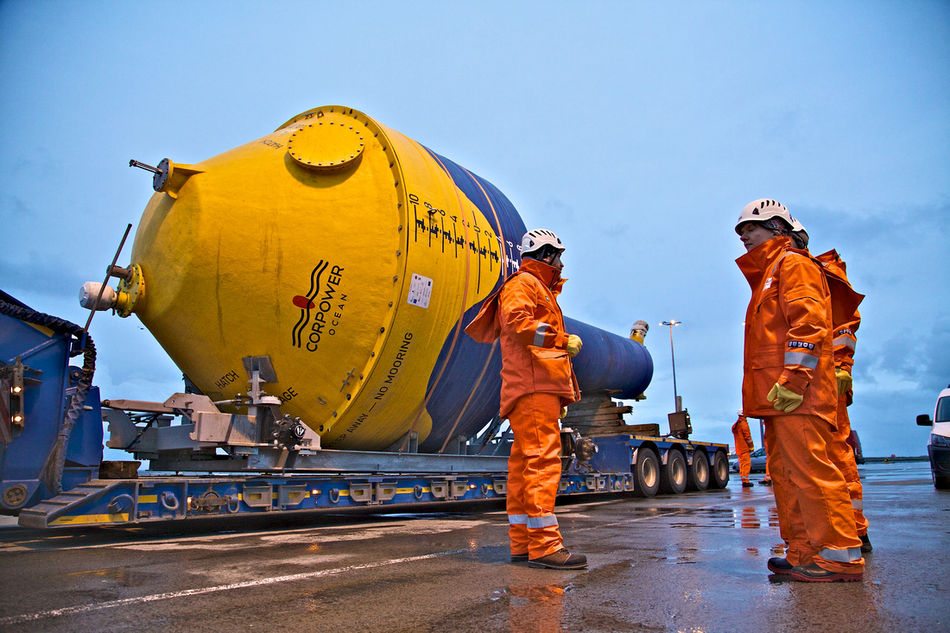 SKF's bearing selection software – backed up by expert knowledge – helped CorPower to specify the most appropriate bearings for a new design of wave energy converter, according to the company.
CorPower's compact wave energy converter works by oscillating with the waves, amplifying the movement, using phase-control technology, and converting this into electricity.
"Wave power has a constant production profile", said Patrik Möller, CEO of CorPower. "It can play a key role in the transition to 100% renewable energy systems by replacing base power such as coal and nuclear power".
However, choosing suitable bearings for the new converter, which has slow rotation speeds and very high loads, was challenging, according to SKF.
CorPower began with SKF's Bearing Select online tool as a first step to selecting the optimum bearing arrangements.
The software, which is free to download, simplifies the task of finding the correct bearing solution for a particular design.
Inserting operational parameters into the software automatically generates bearing solutions within one minute.
Because of the special conditions related to the wave power converters, CorPower needed more detailed bearings advice.
SKF was brought into the project early – providing engineering support for the bearing solutions, as well as lubrication and monitoring systems.
Mattias Arstadius, industrial sales unit manager for SKF, said: "Our application engineers were involved at an early stage in the design process. This helped us to identify improvements that shorten development time, optimise performance and reduce costs".
CorPower has now developed a first full-scale plant. It will be tested in the company's dry-test rig over the summer, then placed in the sea off the Portuguese coast in the autumn.
The Swedish wave developer plans to launch a type certified commercial product on the global market by 2024.