Spain bankrolls APM Terminals Barcelona's electrification pilot project
The Government of Spain, via the Moves Singular Projects II Programme, has granted EUR 3.9 million ($4.28 million) to APM Terminals Barcelona to finance part of a pilot project for the electrification of the container handling equipment operating at the terminal.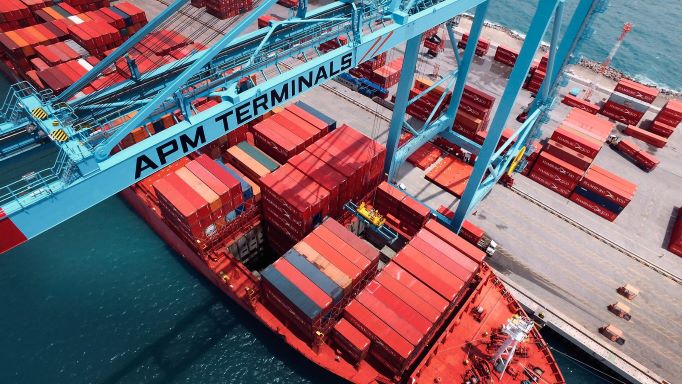 The Moves Singular Projects II Programme for Efficient and Sustainable Mobility was launched as part of the Spanish Government's Recovery, Transformation and Resilience Plan, and is financed by NextGenerationEU funds from the European Union.
The project is expected to reduce CO2 emissions by approximately 821 tonnes per year. It will include the acquisition of five zero-emission electric straddle carriers, and four recharging stations. These will also cover civil and electrical works, IT network upgrades, and the development of programs and processes to seamlessly integrate the technology required for operating and recharging the machinery.
With this project, APM Terminals wants to obtain a greater understanding of the technical and economic viability of this emission-reducing project, optimise processes and investigate its scalability to other terminals where cargo is handled with similar machinery.
APM Terminals' overall objective is to reduce CO2 emissions by 70% by 2030 and achieve CO2 neutrality by 2040.
The Port of Barcelona acknowledged the project as essential to making progress in achieving the environmental objectives of the port and the city.
"At APM Terminals we are committed to reducing CO2 emissions and we will spare no effort in meeting our 2030 goals. For us, it is very important that this is done in a collaborative way with the governments of the countries where we operate. If there is anything that definitely belongs to all of us, it is our planet," said Carlos Arias, general manager of APM Terminals Spanish Gateways.
In addition to lower noise levels and improved air quality due to zero emissions, the project is also expected to bring benefits in terms of equipment availability, improved maintenance, and the creation of a cleaner and safer working environment by significantly reducing the use of oil in daily operations and waste generation.
The cranes are expected to arrive in Barcelona during the third quarter of 2024, with testing to take place until the second quarter of 2025.
The electricity contracted by the terminal comes exclusively from renewable sources, which has been the case since 2018. The terminal operator said that it has secured an agreement with the local distributor to ensure a renewable electricity supply until at least 2032.
APM Terminals is also working on machinery electrification pilot projects at other terminals to deliver, together with local and global partners, with an investment of $60 million.