State-owned Surinamese firm picks Dutch brains on floating solar
Dutch renewable energy start-up SolarDuck has hosted Staatsolie Maatschappij Suriname in a visit to its King Eider floating solar solution.
The reason behind the visit is that Staatsolie Maatschappij Suriname is scouting for new technologies to develop a floating solar plant on the Brokopondo reservoir in Suriname.
According to SolarDuck, last week's gathering was part of the Suriname President trade mission in the Netherlands.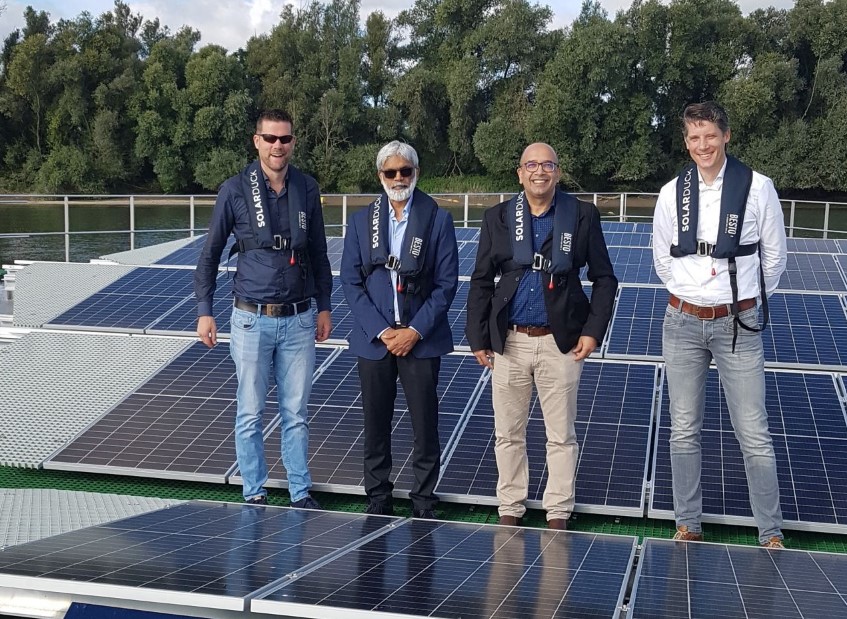 To remind, the Dutch company launched its first floating solar energy project at the end of April at IJzendoorn. The King Eider full-scale pilot consists of four triangular-shaped platform units, mounted by 156 solar panels.
At the site on the Waal, the structure is linked to an electrolyzer and is producing hydrogen. It has 65 kW of power generating capacity.
SolarDuck recently achieved another milestone by receiving what is said to be the world's first Approval in Principle (AiP) for an offshore floating solar solution from Bureau Veritas in August.