Subsea power-storage hybrid turns European Rising Star
East Coast Oil and Gas Engineering (EC-OG) has been named as 'Rising Star' at the European Business Awards for the Environment held earlier in the month.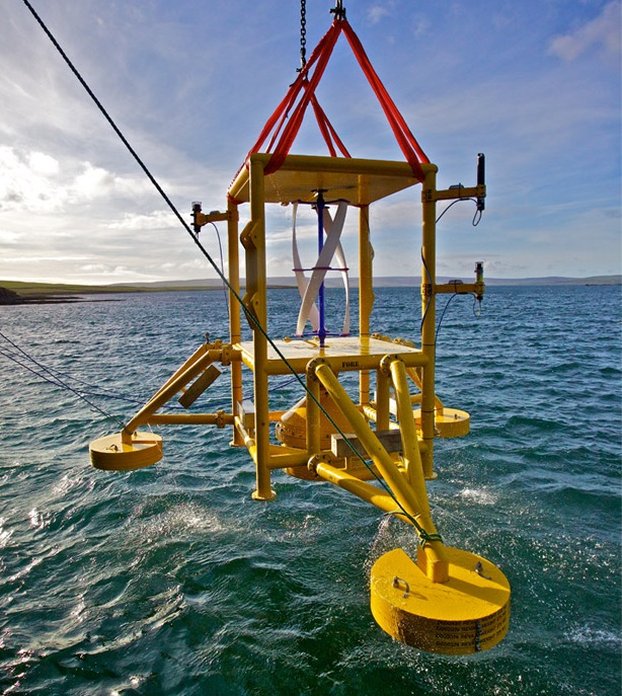 After making it to the shortlist to represent the UK, EC-OG's Subsea Power Hub was put forward in the 'Product' category to the European Business Awards for the Environment jury.
With 161 applications from 19 different countries across Europe, 22 overall finalists for the ceremony were selected as well as 6 'Rising Stars'. As a 'Rising Star', the application made a particular impression on the jurors as an innovative and exciting product, according to EC-OG.
The Subsea Power Hub is a subsea hybrid drive system that uses a combination of a marine energy converter coupled directly to a lithium-based energy storage system.
The device provides localized electrical power to remote subsea locations by converting ocean currents into renewable power.
Richard Knox, Managing Director of EC-OG, said: "It's great that our team has been identified as undertaking some of the best environmental innovation in Europe. From such a high number of applications, we are thrilled to be 1 of 6 'Rising Star' companies."
Organized by the Directorate-General for the Environment European Commission, the European Business Awards for the Environment play a key role in the European Commission's mission to promote a circular economy, innovation and participation in green markets across European companies.
The Awards are held every two years to reward businesses that successfully combine innovation, competitiveness and outstanding environmental performance.
Only winners, runners-up and companies specially commended in national competitions are eligible to apply for the European award.