Summit LNG completes first ship-to-ship LNG transfer in Bangladesh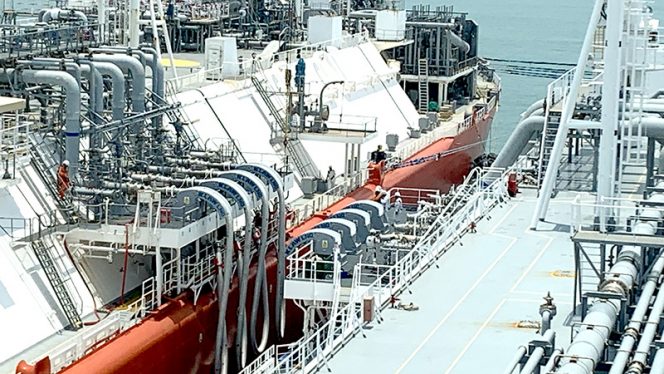 ---
Summit LNG, a Summit Corporation unit, has successfully completed its first ship-to-ship transfer of liquefied natural gas (LNG) in Bangladesh.
Summit said last Friday that it completed its first ship-to-ship transfer of LNG on May 23, six kilometers off Moheshkhali in the Bay of Bengal.
The company's Summit LNG floating storage and regasification unit (FSRU) received 159,000 cubic meters of LNG from Oman Trading International.
Summit added that the Creole Spirit LNG tanker carried the chilled fuel from Bethioua. Rupantarita Prakritik Gas certified the completion of this transfer on behalf of Petrobangla.
Following regasification, the LNG is supplied to the National Gas Grid via a subsea pipeline. The next ship-to-ship transfer is scheduled for early June 2019.
Summit LNG Terminal, a Summit and Mitsubishi joint venture, received a concession from the state-owned Petrobangla in 2017 to develop a floating LNG terminal facility comprising of a storage and regasification unit, this project is part of Summit Power International's $1 billion investment programme by 2020 to deliver power and gas to Bangladesh.
Geocean and MacGregor have been awarded a turnkey contract for marine work for the FSRU terminal and PSA Marine (of Singapore) for support vessel services at Moheskhali, Cox's Bazar.