Sunlit Sea partners up with BTM Scandinavia for solar floaters
Norwegian company Sunlit Sea has teamed up with sheet metal solutions provider BTM Scandinavia to strengthen the floats for its offshore floating solar technology.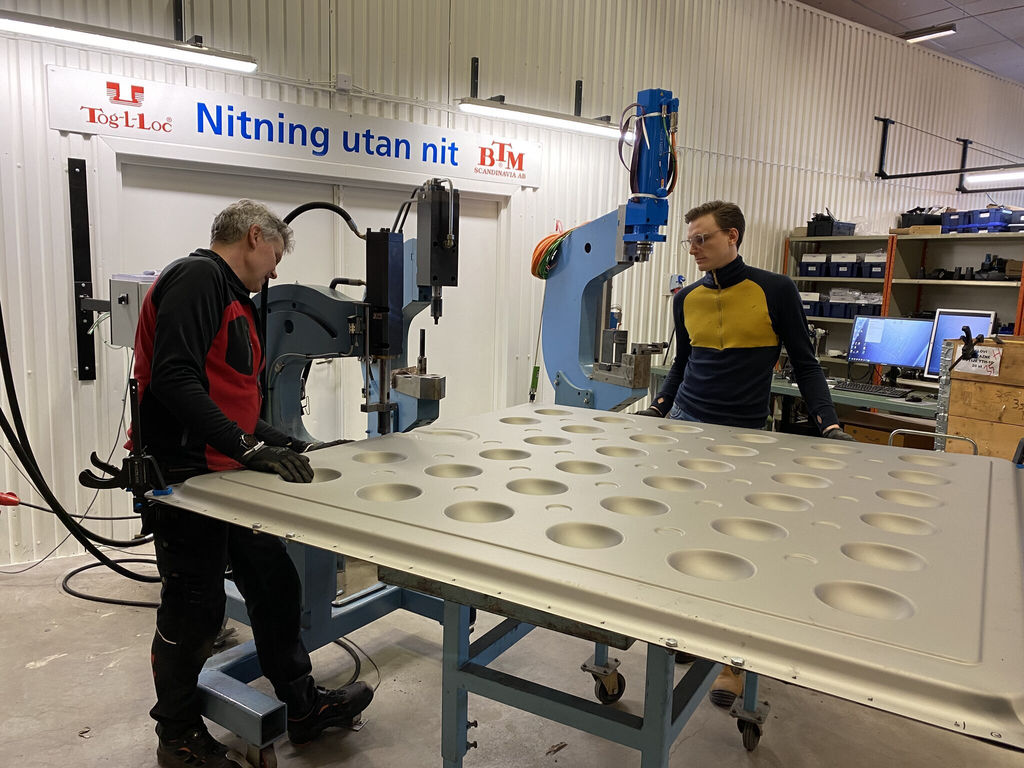 As part of its research and development program, Sunlit Sea is evaluating the benefits of metal joining of the outer edges of its floats through clinching.
In that regard, the company has partnered up with BTM Scandinavia, the supplier of complete solutions for clinching and perforation of sheet metal.
According to Sunlit Sea, the press-joining technique seals the two sheets of aluminum using cold-forming, with no fasteners or weld rod needed.
Each float has 100 clinch joints with V-Loc 5.5, which gives the finished floats their vibration resistance and leak-proof features, according to Sunlit Sea.
In addition, clinching solutions generate zero waste, involve no fasteners, fumes, or welds, and eliminate high temperatures on the production line. Using an automatic punch and dye, the metal is joined by forming it into an interlocking joint.
The process takes less than a second per point, is highly repeatable, and is possibly the most cost-efficient method to join sheet metal, with no pre- or post-treatment required, Sunlit Sea said.
Sunlit Sea is developing a new type of technology for floating solar power installations, whose solution is based on prefabrication of serially connected solar panels.
Floats are arranged in a tightly packed matrix of water-cooled floating panels, permitting a much more efficient production than the competition, Sunlit Sea claims.
The company has recently deployed a temporary offshore floating solar power plant in Oslo to test the concept for city-integrated floating solar power.
The goal was to try out the integration of floating solar power in urban areas, as well as to evaluate the plant's offshore performance.
---
Register for Offshore Energy Exhibition & Conference:
---