Suriname calling as two offshore blocks open country's exploration doors for QatarEnergy
Qatar's state-owned energy giant QatarEnergy has entered into production sharing contracts (PSCs) for two blocks offshore Suriname, following previous successful bids for these blocks.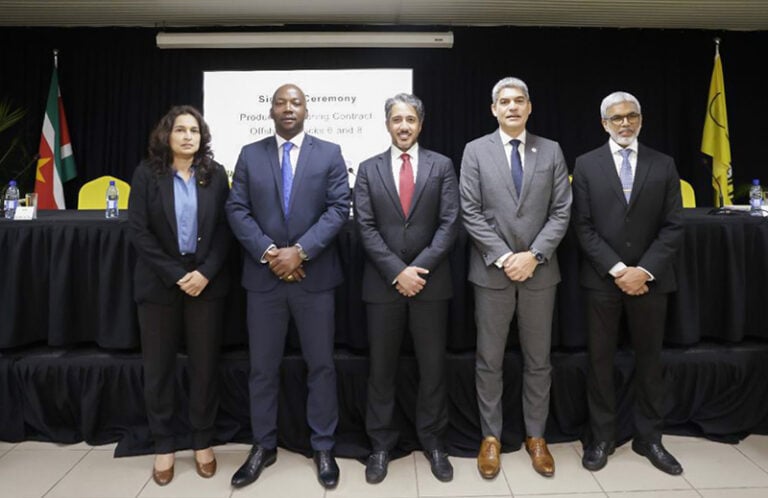 Back in June 2021, Chevron and a consortium between TotalEnergies and QatarEnergy submitted winning bids for blocks offered in the Suriname Shallow Offshore (SHO) Bid Round 2020/​2021, which closed for bidding on 30 April. This enabled Chevron to obtain a stake in Block 5, while the joint venture between TotalEnergies and QatarEnergy acquired interests in Block 6 and Block 8.
Thanks to the inked PSC deals, QatarEnergy will own a 20 per cent working interest in both of these blocks, where licensing of the new 3D seismic and associated exploration activities are planned. On the other hand, the remaining working interest is shared equally between TotalEnergies, as the operator of the blocks, and Staatsolie's affiliate, Paradise Oil Company.
These PSC contracts, and other relevant agreements, were signed on behalf of QatarEnergy by Ali Abdulla Al-Mana, Manager of International Upstream & Exploration, during a ceremony hosted by Staatsolie, Suriname's state-controlled oil company, in Paramaribo, the capital of Suriname.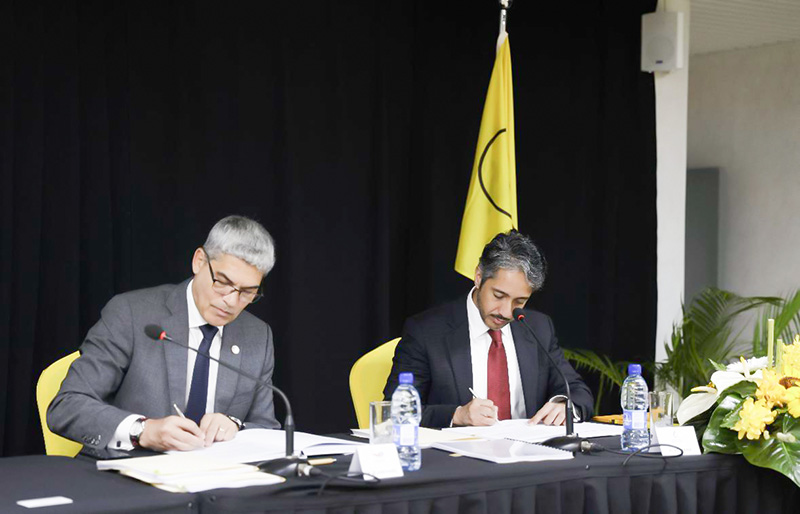 Commenting on this, Saad Sherida Al-Kaabi, Minister of State for Energy Affairs, President and CEO of QatarEnergy, remarked: "We are pleased to have concluded our entry into blocks 6 and 8 along with our partners, TotalEnergies and Staatsolie, and look forward to commencing exploration in this promising basin. I would like to take this opportunity to thank the Surinamese authorities, Staatsolie, and our strategic partner TotalEnergies for their excellent commitment and support that resulted in the signing of these agreements."
Located in the southern part offshore Suriname in shallow waters, with depths ranging between 40 and 65 meters, the adjacent blocks 6 and 8 are situated immediately south of Block 58, where TotalEnergies and its partner APA Corporation completed the drilling and a flow test at an appraisal well in February 2023, encountering oil and adding additional resource potential towards establishing a black oil development hub.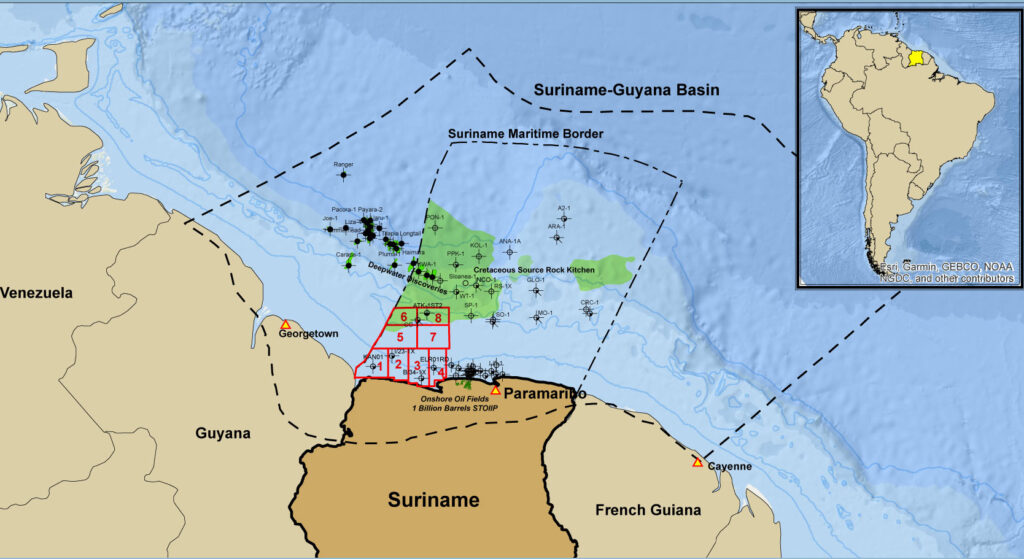 QatarEnergy has been working on expanding its portfolio and to this end, Qatar's giant entered into an agreement with Shell to buy a partial interest in a block located off the coast of Mauritania. The company also entered into a farm-in agreement for two exploration licenses offshore Newfoundland and Labrador in Canada with ExxonMobil.
In addition, Qatar's oil and gas player wrapped up the acquisition of a partial interest in two offshore blocks located in Lebanese waters in January 2023.