Survey: 56 pct of shipowners are in ESG-linked tie-ups
The maritime industry has a better idea of the trade-offs necessary to achieve net zero, although most of the practical work still lies ahead, and regulatory and technology uncertainties remain, a recent survey conducted by the London-based law firm Watson Farley & Williams (WFW) shows.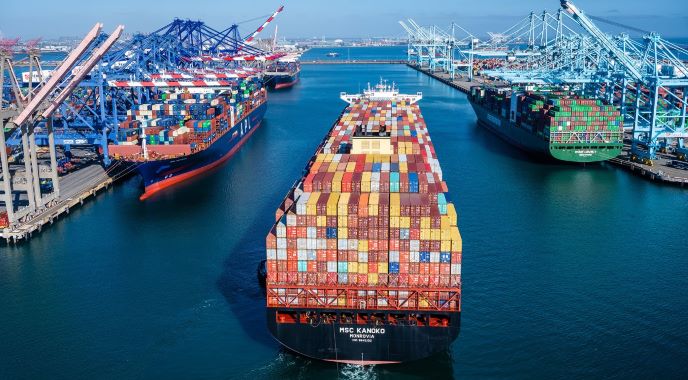 'The Sustainability Imperative – Part 2' report builds on the findings made in a report two years ago which analyzed attitudes of the industry toward decarbonization and shows how the opinions have evolved over the past two years.
The survey covered 500 senior-level responses including shipowners and operators (40 pct), charterers (14 pct), and financiers (46 pct).
Respondents from Europe, the Middle East and Africa and those from Asia-Pacific comprise 44% and 37% of the survey respectively, while the rest are from the Americas.
The key findings of the survey show that the industry has a better understanding of how long it will take to meet Environmental, Social, and Governance (ESG) goals, with respondents estimating that around 28pct of the maritime industry will meet milestones for emissions within five years.
"Two years ago we could see the mountain; now we have started to climb it. That is the difference. But we still have a long way to go," Christos Tsakonas, Global Head of Shipping for DNB Bank, said.
The climb towards a more sustainable shipping industry has been bolstered by several industry-wide initiatives, including the Getting to Zero Coalition, Poseidon Principles, and Sea Cargo Charter. However, respondents also expressed a belief that further changes in all aspects of ESG should be primarily driven by regulatory measures rather than voluntary action which should come from the International Maritime Organization (IMO).
Overall, there is a growing incentive to boost collaboration among shipowners. In 2021, the survey showed that two-thirds said they would like to form partnerships to pursue innovation.
Today, 56 percent of respondents say they are already in ESG-linked tie-ups, of which almost all report tangible progress, the report says.
These partnerships predominantly involve private equity firms, renewable energy companies or other shipowners.
Understandably, larger companies are more likely to engage in such partnerships but even among the smaller shipowners surveyed – those with revenues up to $500m per annum – almost half have done the same.
Among the 44% of shipowners who haven't begun a sustainability-focused tie-up, almost half say they are going to pursue it alone because they can't find a suitable partner. The report says that this may change as more reach out beyond the industry. Two years ago, other shipowners were the most popular choice of partner. Now, more than half of tie-ups are with private equity and energy players.
Furthermore, shipowners are said to be more concerned about which technology to choose rather than how to pay for it, saying that regulatory and technological uncertainty are the biggest constraints on investment in emissions reduction not cost.
Interestingly, LNG and LPG have fallen behind many other alternative fuels in the sustainability planning for shipowners. One of the reasons for this is believed to be the fact that LNG has already established itself as a transition fuel option.
Finally, most of the industry accepts the need for carbon trading and carbon offsets, with 91 respondents of the survey backing the carbon tax. The survey shows that the support is weaker in the Americas, where 28pct believe that clean fuels will almost negate the need for carbon trading.
The report shows that 50% of the respondents believe that it would be impossible to achieve net zero without carbon trading.
The survey further indicates that a price of US$59 per tonne would be sufficient to effect meaningful change, although several studies on the matter estimate that the price would need to be nearer US$200 per tonne.
More than half of survey respondents believe that geopolitical factors, notably the war in Ukraine, are slowing down shipping's energy transition. Still, 28% think the opposite.
"Nobody saw it coming that LNG would become more expensive than oil in 2022, and as a result LNG-fuelled ships which have not fixed their fuel price are burning oil," says Andreas Sohmen-Pao, Chairman of tanker, gas and offshore infrastructure provider BW Group.
"If you're looking at the short term, unfortunately the transition may slow down as countries prioritise energy security. If you're looking over the horizon, then I think it's going to accelerate the push for renewables and alternatives".
Overall, almost 90% of respondents say they have aligned their business model with emissions cuts, and while this may reflect aspirations rather than hard CO2 reductions, just 3% say that ESG considerations do not affect their decision-making.
With respect to fleet modernization, the survey found that there were two reasons why conventional newbuilds still play such a big role – over 23% of shipowners investing in environmentally focussed newbuilding programmes – are regulatory and technological uncertainty, which shipowners identify as the biggest constraints on their investment in new technology.