Survey commences at Fred. Olsen Seawind and Vattenfall's ScotWind site
A preliminary geophysical and environmental survey campaign has started at the Muir Mhòr floating wind project site in Scotland, being developed by Fred. Olsen Seawind and Vattenfall.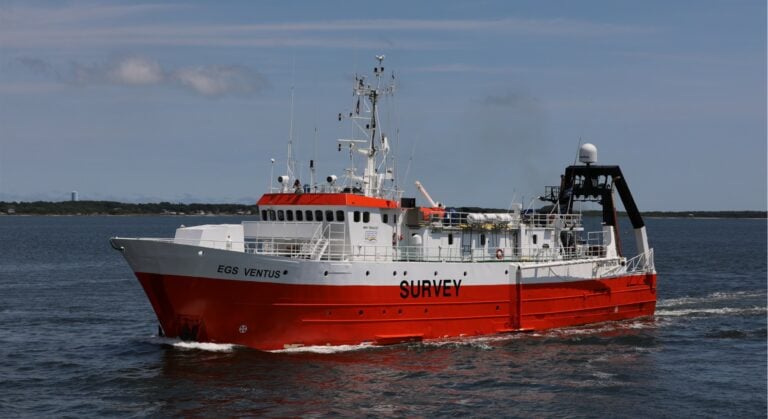 The survey campaign will take place along the export cable corridor for the Muir Mhòr floating offshore wind project from June to July 2023.
Operations will be conducted by the UK-headquartered company EGS Survey from Peterhead Port using the vessel EGS Ventus.
The survey involves data collection using both towed and onboard equipment, as well as drop-down camera and grab samples throughout the site area.
According to a press release from the project partners from January, ESG Survey has signed a multi-million-pound contract for the work which will support site characterisation.
Meanwhile, Vattenfall and Fred. Olsen Seawind are now also collecting wind resource and oceanographic and meteorological data for the project, after recently deploying a floating LiDAR.
The metocean campaign will run for a minimum period of twelve months to inform the project's engineering works, with instrumentation distributed across two separate mooring systems.
Fred. Olsen Seawind and Vattenfall won the rights to develop the offshore wind farm site, located 67 kilometres off the Scottish east coast, in the ScotWind seabed leasing round last year.
That same year, the developers awarded over GBP 3 million in development contracts with Scottish and UK-based suppliers.
Fred. Olsen Seawind and Vattenfall plan for the Muir Mhòr (initially named Mara Mhòr) floating wind farm to have a capacity of up to 798 MW.