Sustainable Marine gets busy on tidal power connection in Nova Scotia
Sustainable Marine has intensified operations to connect its floating tidal energy platform to the Canadian power grid.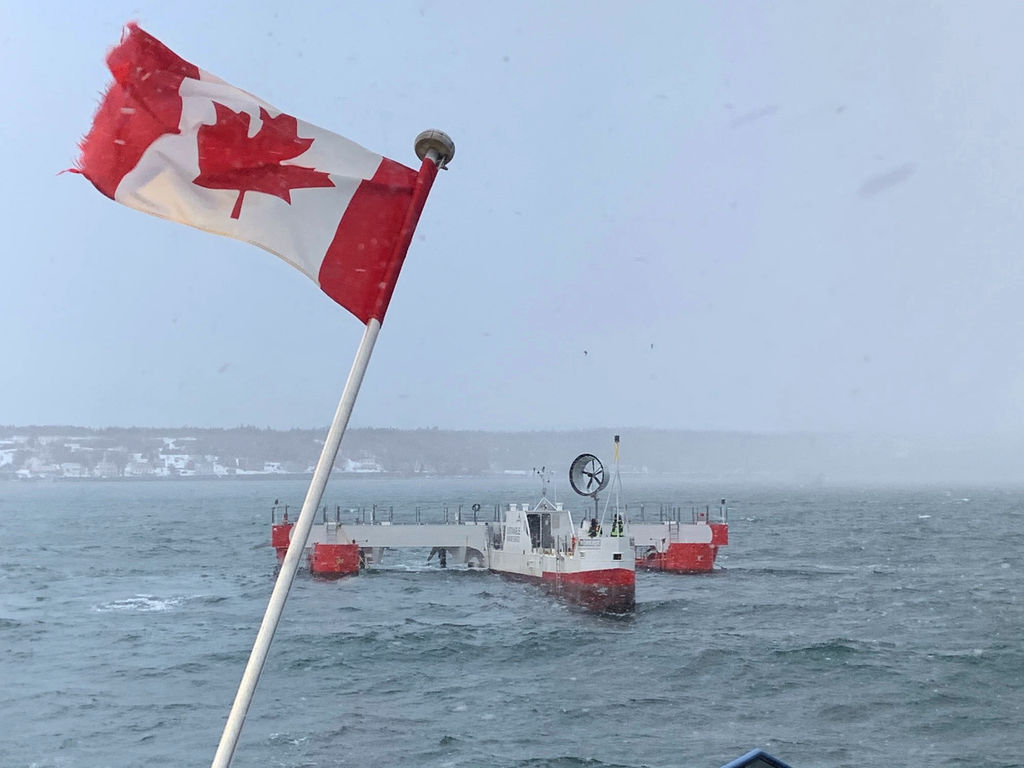 Sustainable Marine's staff is preparing to connect the subsea cable to the PLAT-I 6.40 floating tidal energy platform, expected to take place later in the week, the company informed.
Having restarted the operations in Grand Passage in January 2022, Sustainable Marine completed the installation of the cable that will connect the platform to its substation early in February.
The Tidal Pioneer multi-use vessel will be on the job in the water of Grand Passage, starting from March 22 until March 29, subject to suitable weather conditions.
"While this is a phased exercise with a series of verification and safety checks over the coming weeks, we are aiming for grid activation sometime this spring," Sustainable Marine said in an update.
The 420kW PLAT-I 6.40 platform will be deployed at the Fundy Ocean Research Centre for Energy (FORCE) site as part of the first phase of the Pempa'q In-stream Tidal Energy Project.
The total project will deliver up to 9MW of electricity to the Nova Scotia grid, which is expected to reduce greenhouse gas emissions by 17,000 tonnes of carbon dioxide a year and power around 3000 homes in Nova Scotia, according to Sustainable Marine.
The Pempa'q Instream Tidal Energy project is supported by the Government of Canada with $22.3 million in funding – one of Canada's largest-ever investments in tidal energy.
---
Follow Offshore Energy – Marine Energy
---