Swansea tidal project seeks PM backing
Swansea Bay Tidal Lagoon developers have called on the Prime Minister Boris Johnson to step in and overrule Whitehall officials who are preventing work starting on site.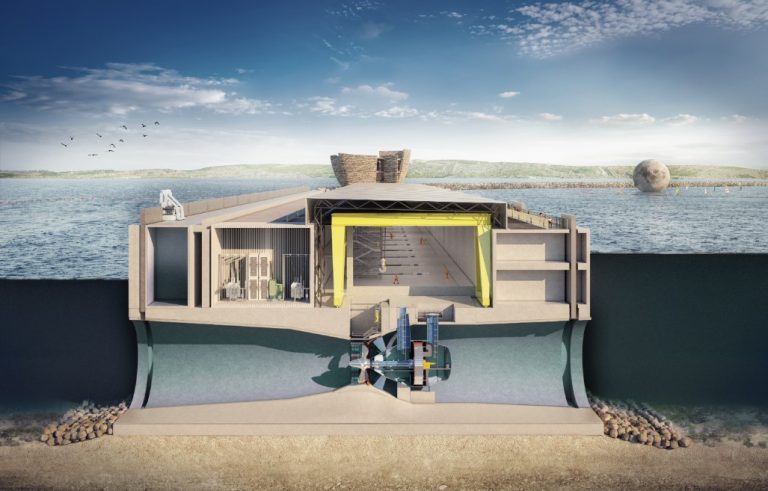 The Department of Business, Energy and Industrial Strategy (BEIS), has so far refused to sign off a decommissioning plan.
Swansea Bay Tidal Lagoon CEO, Mark Shorrock, said:
"We're ready to start work but the clock is ticking.
"This is the week when as the developer we hand the project over to a grand alliance of some of the biggest names in British engineering and manufacturing for them to break ground.
"But we require the simple formality of our decommissioning plan.
"At the moment we don't have that critical piece of paper from Whitehall. Without it we're not allowed to start onsite."
Shorrock plans to hand over the keys of the project to alliance that includes Costain, Atkins, GE and Keltbray.
Swansea Bay capital costs have been cut since the project was turned down by the Theresa May government in 2018.
Shorrock said: "We can deliver jobs, apprenticeships and regional development as well as fighting climate change.
"We'll be spending 84p in the £ here in the UK. We've always been an important project but I think now with COVID and economic green bounce back needed we are a critical one. This is the full meaning of value for money."
The £1.3 billion project is a pathfinder for a world leading innovative new British industry. Swansea supports 2,200 jobs.
Expansion to a second project at Cardiff would mean a further 11,000 jobs, a fleet of four Welsh tidal lagoons leads to 33,500 positions and six tidal lagoons across the UK would mean employment for 71,000.
"We can turn the tide on economic downturn with tidal. We hope the Prime Minister can get behind us," says Shorrock.