Taking the maritime and offshore industries by Storm
August Storm Group offers comprehensive, cost-efficiency for offshore life extension
August Storm, specialists in the service of engines and prime movers, is on the move. In addition to fixing its sights on increased offshore support, the group has recently acquired the Dutch Koedood Marine Group. With this, it stands ready to support the maritime and offshore sectors as they face up to the challenge of our generation: sustainability.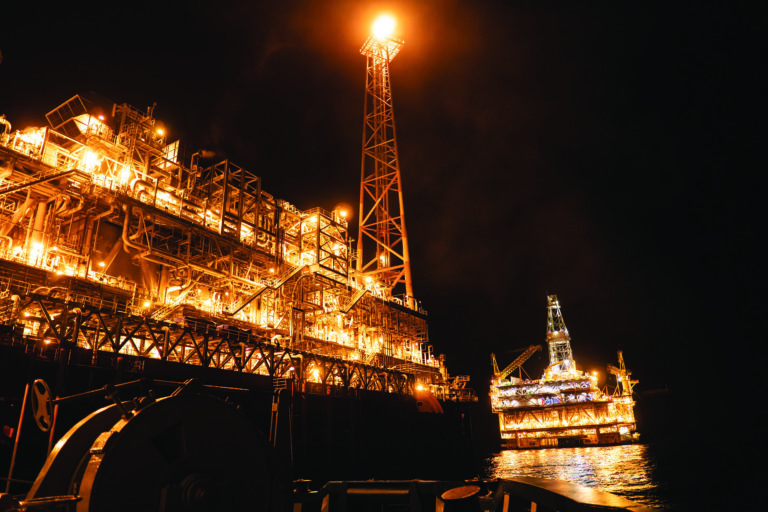 A timely offshore offer
You might think the timing questionable to increase presence in the North Sea energy industry right now, but CEO of August Storm Benelux Erik van Nieuwenhuizen is confident his company has a good offer – and not only because of its relative proximity to the area and its technical expertise.
"Recent years have been tough for the North Sea industry. Historically low prices have combined with the approaching end of life for many installations. The effect of this is a considerable increase in cost consciousness and, ultimately, lower investment. We've been asked 'with investment a low priority, is your timing right?'
"But this situation is precisely why we are currently so well positioned to support our customers offshore," Erik says. "With installations past peak production it doesn't make sense to invest in new infrastructure. We're not looking to install new equipment; our speciality is life extension. We want to ensure our customers get the best from their existing assets."
This, he says, is typical of the service sector in which August Storm is experienced. "This is normal in our line of work. We introduce new components, upgrade old equipment, optimize operations and keep things running as long as possible. This is a practice completely aligned with industry's need to cut expenditure – With technical expertise we avoid CAPEX and reduce OPEX while maintaining maximal productivity and profitability."
One-stop-shop
It doesn't end there, however. Where August Storm's offer really meets the current requirements of the offshore industry is in its comprehensiveness.
"There is a lot of different equipment to take care of on an offshore installation," he states. "This typically means flying in a number of different specialists to take care of each item separately. When you factor in all the costs of travel, work and unforeseen delays, it soon mounts up.

"We can help to reduce this significantly. We have experience in diesel, gas and emergency engines as well as compressors and pumps. By sending a multi-disciplinary team to take care of everything in one go, then all these costs begin to come down significantly. What we are offering is less waiting, less travel, less working – less spending."
Going green
August Storm's acquisition of the Koedood Marine Group is also well timed, placing the company in prime position to support the maritime energy transition.
"Environmental sustainability is very much in focus right now, across all industries," Erik says. "The maritime world is no exception. Operators face increasingly stringent legislation on inland waterways and at sea with Euro Stage V and IMO Tier III. This is just the tip of the iceberg. Changes in the climate and growing awareness of these challenges is likely to result in more such regulations in the future."
The acquisition of Koedood includes Emigreen, the specialist in emissions reduction technology. Emigreen's portfolio includes, amongst other things, custom made selective catalytic reduction (SCR) systems. This straightforward application reduces NOX emissions, ensuring IMO Tier III compliance at a stroke.
"We are very pleased to be able to support our customers as they approach the challenges posed by the energy transition and greater environmental awareness. We have always had a focus on sustainability – our work is all about maximizing the life of engines and equipment, sustaining operations, optimizing production and avoiding waste. This is something we can get behind completely."
A history of growth
Family-owned August Storm Group is now in its third generation. The company is directed by Bernard and Jan-Willem Storm, grandsons of founders August and Maria Storm, who began the company in 1937 in Rheine, Germany.
Back then, the company was active in cylinder and crankshaft grinding and had just four employees. Its expansion was gradual, but continual until, in 1957, it began working on the overhaul of large engines – the business for which it is today so renowned.
August Storm continued to grow over the coming decades, including with the 1988 acquisition of Kiel-based engine service company Wulf Johannsen.
By 2015 the company was Germany's, and one of Europe's, largest companies for the service for engines and prime movers.
Today, the company operates a series of divisions spanning stationary energy systems, mobile and marine power systems, production and repair, spare parts and reconditioning.
Global footprint
Along with its strong presence in Germany and the Netherlands, August Storm has affiliates in Italy and Austria as well as partners in the US and joint ventures in Australia and Malaysia. Its project track record has seen August Storm carry out projects across Europe, the Middle East and Africa.
"With our global coverage and the combined strength and skills of the group, I really feel we have an attractive proposition for our customers. We have cross-discipline capabilities in-house and team members used to working together. The process is optimized and delivers consistent, high-quality results," concludes Erik.
August Storm will be present at the Offshore Energy exhibition at the Rai in Amsterdam on 26 and 27 October. You are welcome at the company's stand – 1.400'.
Note: The opinions, beliefs, and viewpoints expressed in this article do not necessarily reflect the opinions of Offshore-Energy.biz