Tanker fire kills seven at shipyard in Indonesia
Seven people died after an Aframax tanker undergoing maintenance at a shipyard in Indonesia caught fire on 11 May 2020.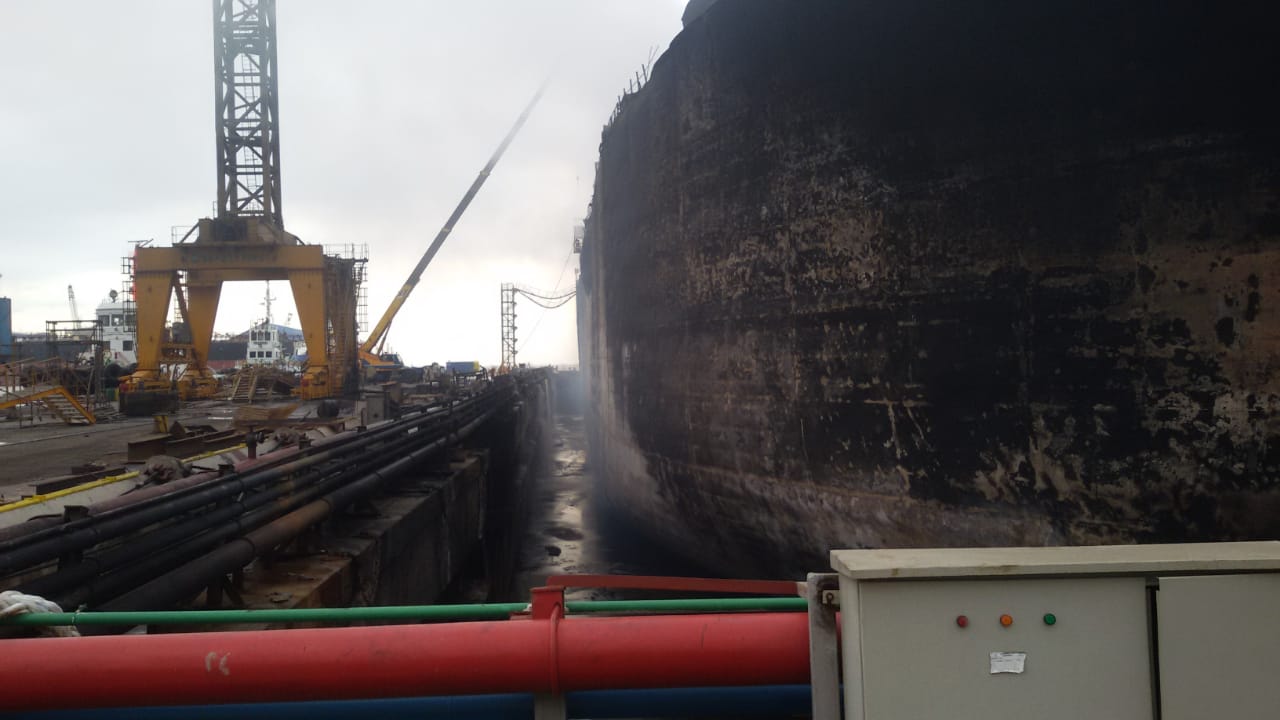 The fire broke out on board the 105,100 dwt Jag Leela docked at the Belawan shipyard in Sumatra, the Directorate General of Sea Transportation of the Indonesian Ministry of Transportation said. 
It was reportedly preceded by several explosions on board the vessel. 
Local agencies managed to extinguish the fire in a joint effort later that day. However, thick smoke was hampering rescue and evacuation attempts.
On 12 May, a police report revealed that there were 60 workers on site at the time of the incident of which 22 sustained injuries and seven were declared dead. The injured workers were taken to a local hospital.
A detailed investigation into the incident has been launched. However, the likely cause of the fire are sparks from short-circuits in an oil tank, according to the directorate general.
The 1999-built Jag Leela, which was docked at the abovementioned shipyard since 11 April, is owned by Indonesian company Waruna Nusa Sentana.