Team Electric services picked for Polish hybrid ferries project
Finland-based marine design and technical services firm Team Electric has signed an agreement with Polish shipyard Remontowa Shiprepair Yard to provide electric systems consultancy and installation services for three Polsteam hybrid dual-fuel roll-on/roll-off passenger (Ro-Pax) ferries.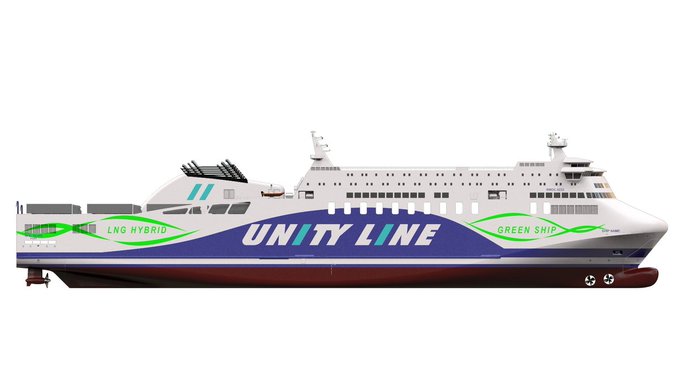 The agreement will support the project marking the extension of the Polish yard's services to the newbuilding market. The three-year agreement coincides with the Finnish turnkey engineering solutions provider opening Team Electric (Poland), Gdynia as a subsidiary.
With a capacity of 4,100 lane meters and 400 passengers, the three ships represent a debut for Remontowa as a newbuilding yard, given the use of liquefied natural gas (LNG) as a fuel and the integration of battery power and hybrid propulsion systems.
Ordered almost two years ago, two of the ships will be operated by Unity Line and the third one by Polferries.
The first 195.6-meter ship is due for delivery by the end of 2025.
On each Polsteam ship, Team Electric personnel will project manage bridge systems installation, as well as provide solutions for air conditioning rooms, the emergency generator room, crew accommodation and across several ship-wide applications.
"This is a decisive step for Team Electric in Poland and establishes a strategic relationship with Remontowa," said Mattias Jörgensen, CEO, Team Electric, adding that electrical systems are a key deliverable on any shipbuilding or ship repair project.
Team Electric's new Polish subsidiary will be managed by Dawid Janik, Director of Procurement. His tasks will include simplifying and enhancing hiring arrangements for workers domiciled in Poland, whether engaged at home yards, at other European yards, or beyond.