TEAMER picks 10 marine energy research support recipients
The US Testing Expertise and Access to Marine Energy Research (TEAMER) program has selected 10 projects through its latest call to share $1 million in research support for their marine energy-related activities.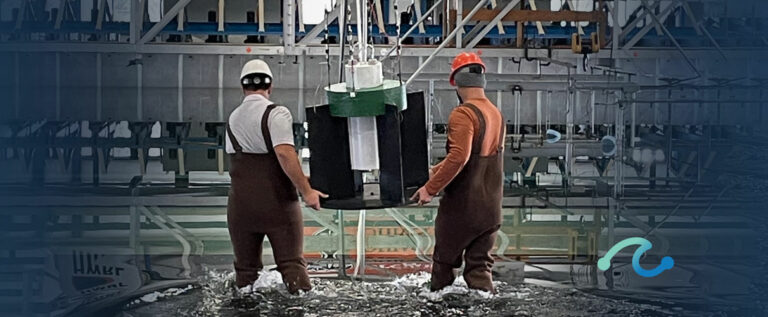 TEAMER's 10th Request for Technical Support (RFTS) recipients will receive support for testing expertise and access to numerical modeling, laboratory or bench testing, tank/flume testing, and expertise within the growing TEAMER Facility Network.
Selected applicants, along with their supporting facility, will now submit their completed test plans, a requirement before assistance activities can begin.
According to TEAMER, applications for the RFTS 11 are currently being accepted through November 3, 2023.
The following projects have been selected for support:
CyTroniQ – Electrical Cable for Marine Renewable Energy: Integrity after Seawater Exposure; Facility: Pacific Northwest National Laboratory
E-Wave Technologies – New Technology Qualifications for a Small-Scale Wave Energy Converter Powering Offshore Aquaculture; Facility: American Bureau of Shipping
Emrgy – Performance Enhancement Testing and Dynamic Design Optimization of a Vertical Axis Hydrokinetic Turbine; Facility: University of Washington Harris Hydraulics Laboratory – Alice C. Tyler Flume
iProTech – Advanced Modeling and Control of iProTech's PIP Wave Energy Converter Prototype; Facility: WEC-Sim Facility
James Marson – James Marson Water Wave Power Generator; Facility: Sandia National Laboratories / WEC-Sim Facility
Laminar Scientific – Numerical Analysis of a Novel Nearshore At-Surface WEC; Facility: AMOG Consulting
Michigan Technological University – Experimental Validation and Analysis of Deep Reinforcement Learning Control for Wave Energy Converters; Facility: Oregon State University
Triton Anchor – Modular Group Helical Pile Anchor Structural Analysis; Facility: Stress Engineering Services
University of Massachusetts Dartmouth – Enhancing and Optimization of MADWEC Performance through Numerical Simulations; Facility: WEC-Sim Facility
University of Washington – Optimal Control of an Oscillating Surge Wave Energy Converter; Facility: National Renewable Energy Laboratory – Marine Renewable Energy Small Wave Tank
Supported by the US Department of Energy and directed by the Pacific Ocean Energy Trust (POET), TEAMER program was established to accelerate the viability of marine renewables by providing access to the best facilities and expertise in the US to solve critical challenges, build knowledge, foster innovation, and drive commercialization.
Subscribe and follow
Offshore Energy – Marine Energy LinkedIn