Tenth FSRU joins Höegh LNG fleet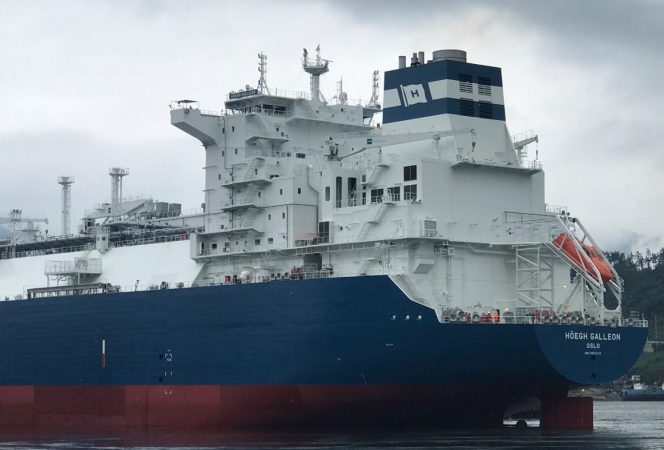 ---
Norway-based floating LNG giant Höegh LNG has taken delivery of its tenth floating storage and regasification unit (FSRU) at the Samsung Heavy Industries shipyard in South Korea.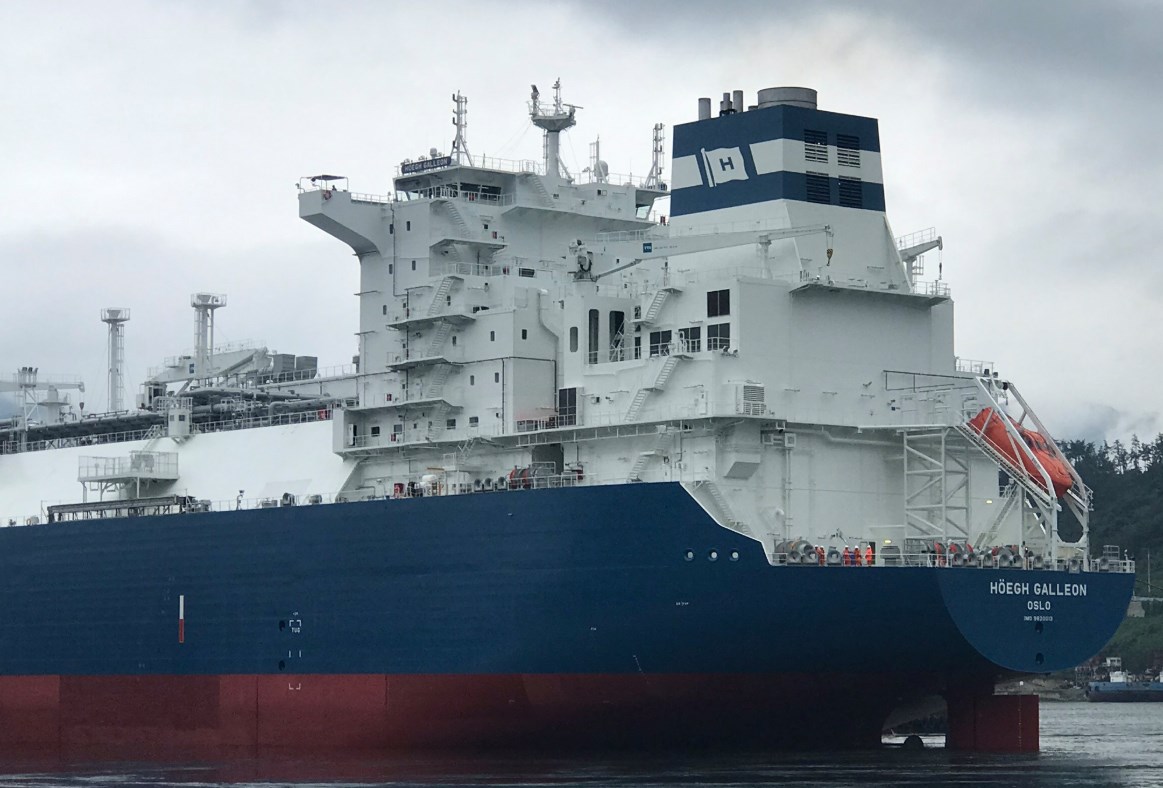 Höegh LNG said via social media on Tuesday that it took delivery of Höegh Galleon from SHI as it was leaving the yard.
The vessel was launched in August 2018 and named at SHI's shipyard in late June 2019.
Höegh LNG signed an 18-month interim LNG carrier time charter with Cheniere Marketing International for its the Höegh Galleon in mid-July.
The time charter begins in September 2019 after the delivery of the unit. After the TCP with Cheniere the vessel is planned to move to the AIE project in Port Kembla, Australia, where Höegh LNG is the FSRU provider on a back-to-back basis. Höegh Galleon is planned to serve the project from the end of 2020.
After the Höegh Galleon begins its contract with Cheniere contract, Höegh LNG's fleet will be fully employed.
The Höegh Galleon has a storage capacity of 170,000 cubic meters, featuring GTT's Mark III membrane technology.
The FSRU is 297 meters long and 43 meters wide and will have a maximum regasification capacity of 750 million standard cubic feet per day.