Think big in digitization, don't look for low hanging fruits, says Maana CEO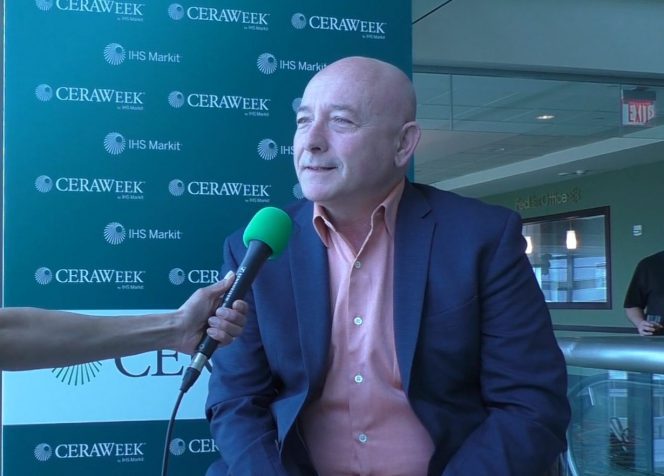 Digital is a fundamental way of working change, says Babur Ozden, CEO of digital transformation pioneer Maana. This means that when you say you concluded it, your company needs to look different than before you embarked upon it.
Offshore Energy Today spoke with Babur Ozden during CERAWeek by IHS Markit in Houston.
We asked Babur Ozden, one of the two co-founders of Maana, to give an explanation of Maana's solution and what problem it solves.
In short: Maana provides a software platform for its oil and gas and industrial customers for them to build artificial intelligence applications to improve human decision making among their operations.
---
---
A lot of technologies are swept under the umbrella of digital and digitization. We asked Ozden to give a specific example of digitalization and its effects. Ozden shares an example of the drilling environment and how to turn a bunch of data into actionable information, allowing a company to ask questions like where do I drill next, how long will it take to drill here, which wells I should abandon etc.
---
Maana works for Fortune 500 companies in different industries, in oil & gas but also in shipping and aerospace. We asked Ozden what lessons from other industries Maana is bringing to the oil & gas industry. "The number one lesson learned is to think big," says Ozden, "Don't look for low hanging fruits!"
His favorite example of that is from the shipping industry and the everyday problem of something called port omission. A vessel en route learns it cannot make a scheduled port call and must reroute its logistics.
Each time this costs hundreds of thousands of dollars. Digital technology and AI enabled technology can help individuals select an alternative port. Ozden: "You're actually saving an industry tens of billions of dollars a year, and you're helping the entire global economy in a single use case."
---
We dug a bit deeper into AI and in particular the interface between digitization, the human factor and technology, and art.
According to Ozden, an interface that needs a lot of learning, that needs a lot of pushing, that needs a lot of monitoring, measuring, is an interface to fail. "The most powerful interfaces are those you think don't even exist", says Ozden.
"There is a significant amount of art involved in the interface and that art is to grasp your end user."
"It is to know better than your final end consumers exactly what they need and guide them to that way. That's really the art part, there's no science in there," Ozden says.
---
How long does it take for a company to work on those interfaces, we asked Ozden, and to think of how to digitize a certain workflow or work process, in a fundamental rather than incremental way. "This is not a one-time "few-year" effort," says Ozden. "Digital is like a lifestyle, like a preference to eat healthy, exercise, or spend more time with family."
Digital is a way to work, and the way to do your job, the way to do company's pursuits. It's not like a one-time "use technology here to improve something." It is a fundamental way of working change.
Digitization, with AIs and machine learning and all those buzzwords tucked into it, promises that employees won't need to hunt for data, don't need to hunt for answers to their questions. Ozden: "They can just navigate it in their company's data repositories."
---
Finally, we asked Ozden what to expect of digitization and what we should watch most. In Ozden's view, most large companies, including oil and gas companies, are just beginning.
In the next years, we will see companies making significant improvements that will show in financial statements and that can be attributed to digitization. "If digitization is to stay, in a large industrial company," says Ozden "it needs to have a significant effect. As if somebody is making a 60 – 70 billion dollar merger.
It needs to have an effect like that, so it can claim all the glamorous things that we think will come with it."
Interview conducted by Femke Perlot Hoogeveen
Related news
List of related news articles