Thun Tankers orders 2nd 'Not Always Afloat But Safely Aground' ship
Shipping company Thun Tankers, part of Swedish Erik Thun Group, has placed an order for another 'Not Always Afloat But Safely Aground' (NAABSA) product tanker that will be able to call tidally restricted niche ports.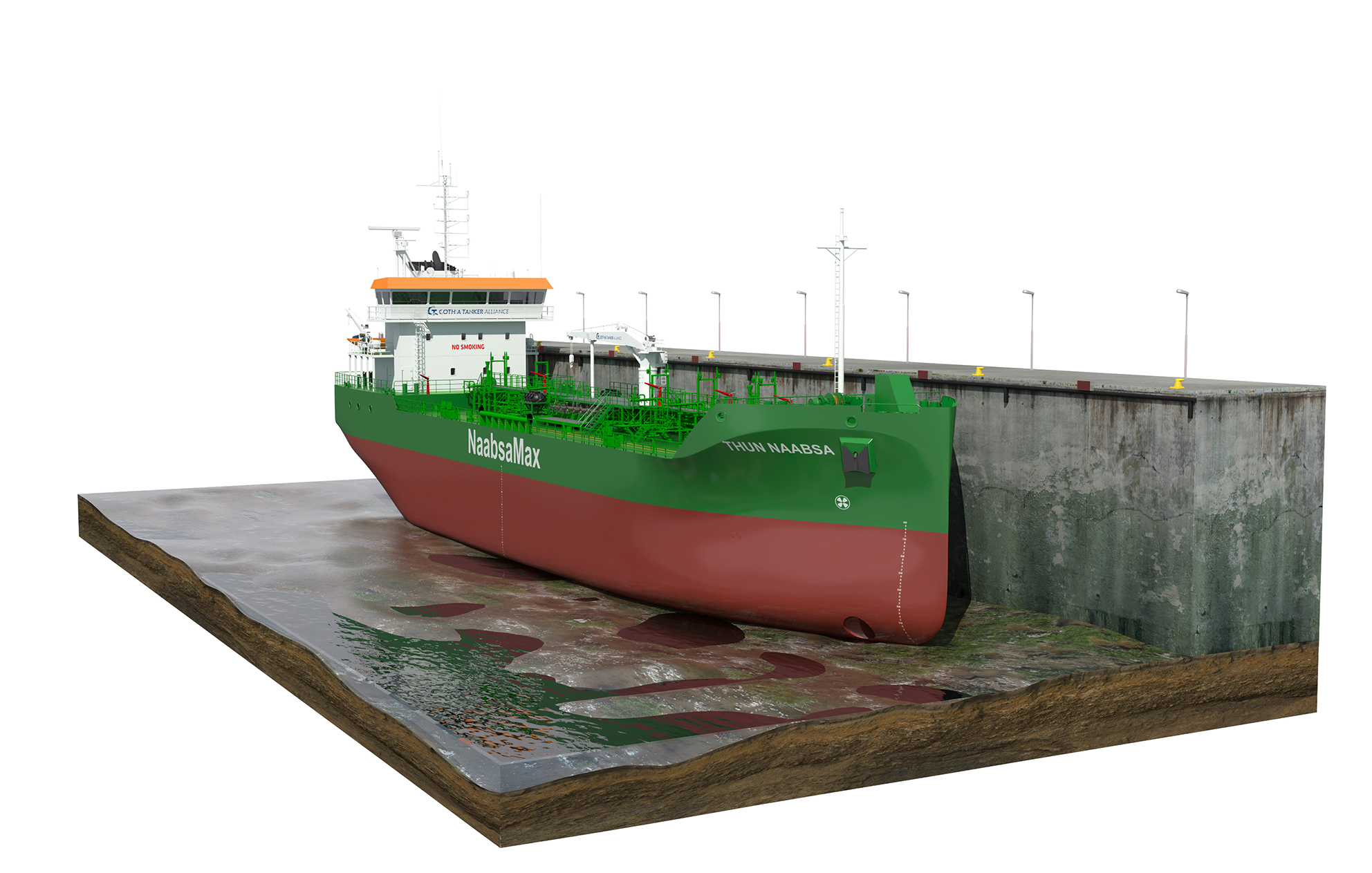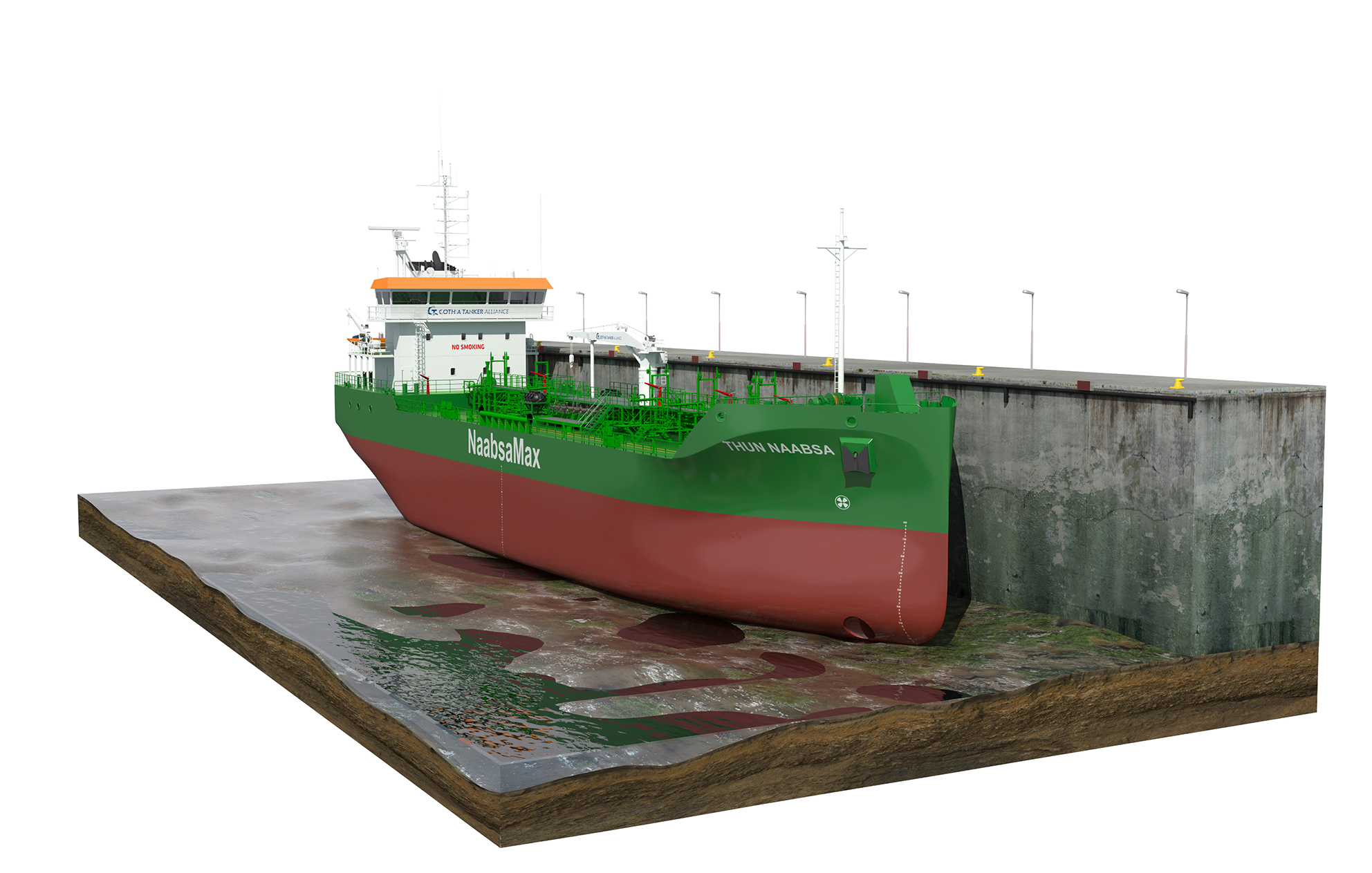 The 4,250 dwt ship will be built by Scheepswerf Ferus Smit B.V. in the Netherlands and is scheduled for delivery in May 2022.
Together with its previously ordered sister vessel planned to be delivered in November 2020, the second unit will enter into a long-term agreement with UK-based Geos Group Ltd.
As explained, the focus in the design process has been to maximize the vessel's cargo intake and increase in-port performance, with the scope to allow further increased cargo lot sizes going into restricted niche ports. Resource efficiency, new regulations and environmental care has been key in the development of the new vessel, according to Thun Tankers.
With a capacity of 4,800 cbm, both tankers will feature a length of 79.9 metres and a width of 15 metres.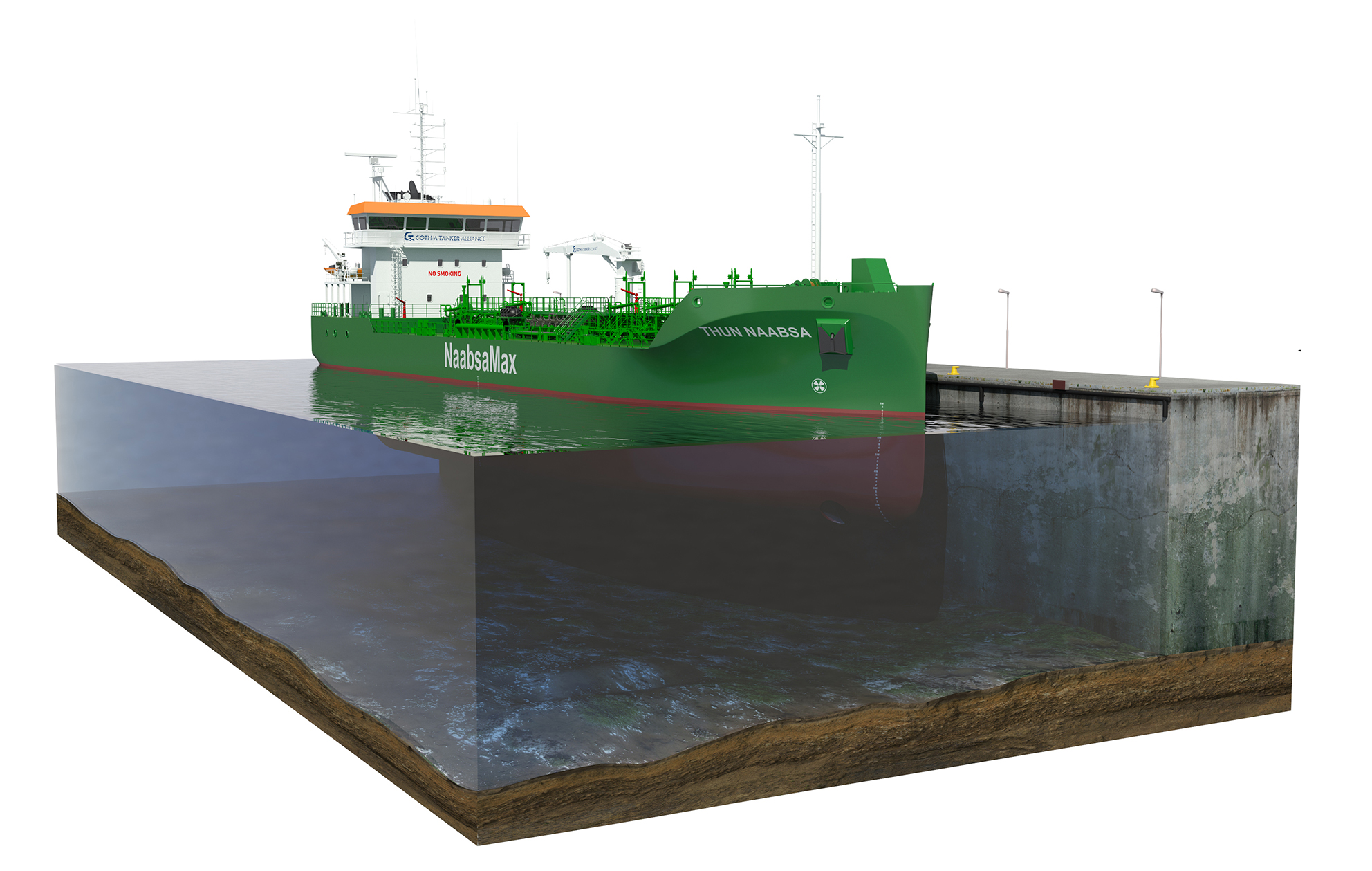 "With two high quality NaabsaMAX size tankers we can offer increased flexibility in this niche segment. These tankers will be built to the absolutely latest design, enabling Geos Group Ltd. and their clients access to the most efficient and sustainable transport solution available in this segment," Joakim Lund, CCO of Thun Tankers, commented.
"To have two NaabsaMAX vessels at our disposal will mean that we are able to grow our position in the market …, offering flexibility and access to niche ports around the UK," Barry Newton, Managing Director, Geos Group Ltd.