Tidal kite lands into Holyhead waters
Swedish marine energy developer Minesto has begun with the commissioning of its first tidal energy project in commercial scale in North West Wales.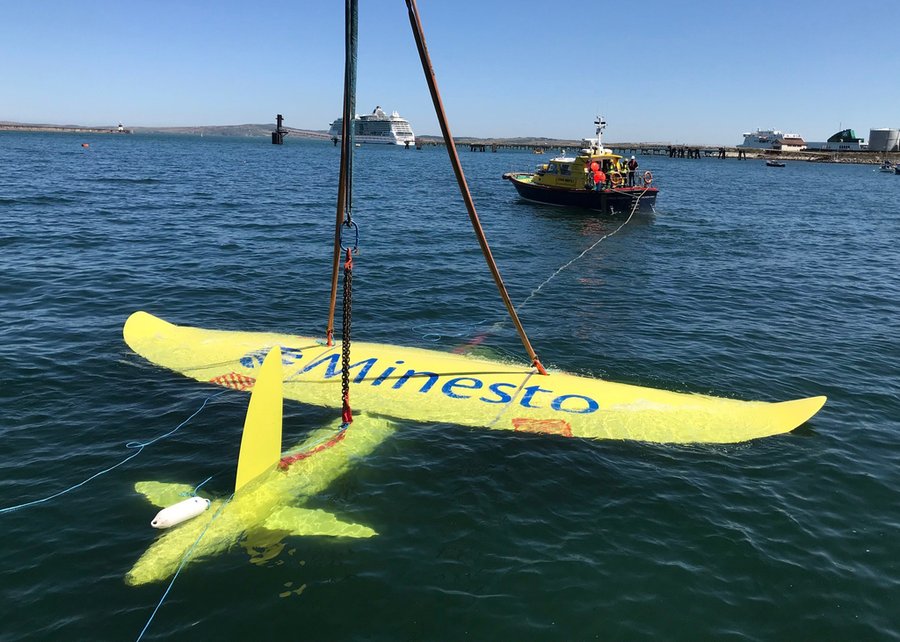 The initial sea trials of the company's 500kW tidal energy converter are taking place in Holyhead harbour and the Holyhead Deep site.
Minesto's Chief Operating Officer David Collier said: "The commissioning vessels are chartered, and the kite is in the water.
"We are now performing some initial commissioning steps both in Holyhead harbour and at the Holyhead Deep site, and then we will proceed with further kite operations in Holyhead Deep."
As informed earlier, the DG500 commissioning program consists of two main phases. The first involves performing system functionality tests, before moving on to electricity generation, according to Minesto.
The first phase of the commission program itself comprises a series of tests over different stages, including verification of launch and recovery procedures, testing of each function of the control system, and finally operating the DG500 unit in full figure-of-eight trajectories.