Tidal Sails boosts full-scale demonstration volume

The Norwegian Water Resources and Energy Directorate (NVE) has granted Tidal Sails' subsidiary Finnmark Tidal Energy permission to increase the installed capacity of the planned full-scale pilot project in the Kvalsund Strait in Norway.
The tidal power plant will now have an installed capacity of 6 MW – an increase from 4.4MW originally planned by the company – with additional changes which include minor design revisions, and an increased number of sails, Tidal Sails informed.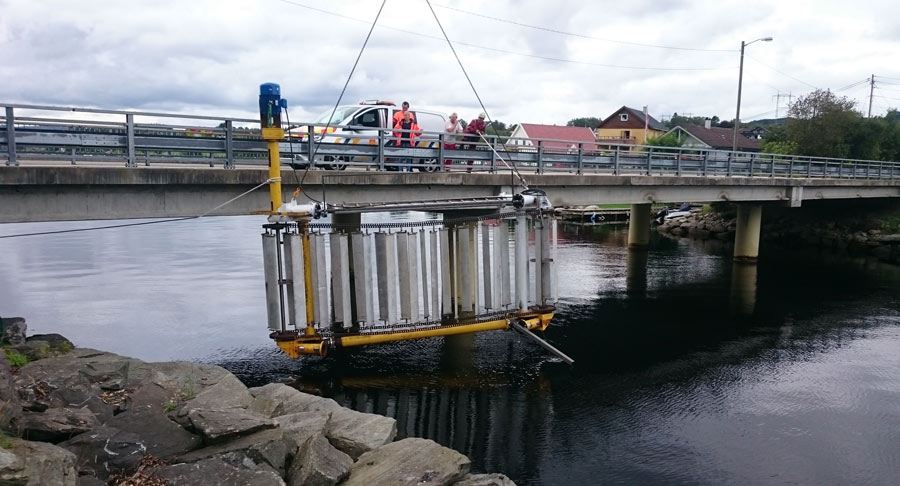 The pilot plant will feature Tidal Sails' TackReach technology, which is a two-station solution that operates with sails going back and forth – one sail leg is reaching with the current, and the other is tacking up against the current.
Ahead of approval to increase the project's capacity, Tidal Sails received a grant of €50,000 (490.000 NOK) from the Norwegian government's instrument for innovation and development of the country's enterprises and industry – Innovation Norway (IN), after securing the European Commission's Seal of Excellence.
The IN grant will help cover costs of technical, commercial and financial feasibility analyses in preparation of TachReach market deployment, as described in the company's Horizon 2020 SME Phase 1 project proposal which led the European Commission to issue its Seal of Excellence to Tidal Sails.
Following the evaluation by an international panel of independent experts, the proposal was scored as a high-quality project proposal, but as the resources for this specific call had already been allocated, the evaluation panel recommended the proposal for funding by other sources, according to Tidal Sails.
Earlier in 2018, the Norwegian tidal energy developer secured larger grant from IN in the amount of €920,000 (NOK 8.9 million) to support the demonstration of a full-scale device.
To remind, the permit for the full-scale pilot demonstration near the town of Hammerfest was granted to Tidal Sails by NVE back in March 2017.