TiPA Project Wraps Up Subsea Trials at Babcock's Rosyth Site
The new technology from the Tidal Turbine Power Take-off Accelerator (TiPA) project, has recently completed subsea testing at Babcock's Rosyth Site in Scotland.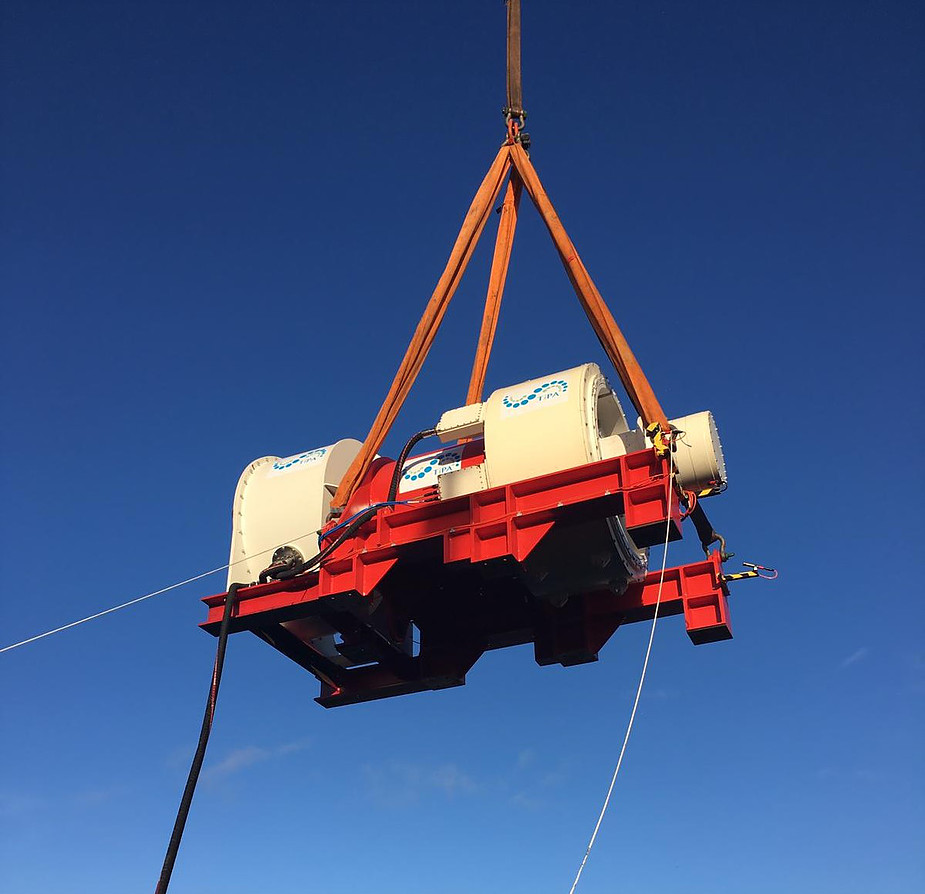 The innovative power take-off technology is being developed as part of a three-year project, which is reducing the cost of tidal power by 30% through increased efficiency and long-term reliability.
The direct drive power take-off (PTO) subsystem turns tidal energy into electricity more effectively than conventional systems using a gearbox and generator. This improves the reliability and efficiency of tidal energy devices, as well as reducing the cost of tidal energy.
Simon Forrest, CEO at Nova Innovation, said:
"We know we need to develop more sources of clean energy if we are to build a sustainable future. Generating electricity from our tides will be a cornerstone of our future energy system – clean, renewable and completely predictable. The UK has one of the largest tidal resources in the world, with more than 50% of Europe's total.
"Tidal energy is no longer a question of 'if' it happens – it is already happening. The question is now how quickly can we reduce costs to capture this global market. Our projects are demonstrating that it is becoming economically viable to use the tides to generate electricity, and the successful testing of our power take-off subsystem means the TiPA project is on-track to reduce the cost of tidal energy by 30%.
"There has never been a better time to look at tidal energy as a big part of the answer to our energy challenge."
Seven European partners, led by Nova Innovation, are working together on this project. The partners include the University of Edinburgh, SKF, Delft Technical University, RWTH Aachen University, Siemens and Wood Group.
Accelerated subsea testing started in January 2019 at Babcock's Rosyth site. Following the completion of the first phase of testing in April,the TiPA PTO was retrieved, inspected and redeployed on schedule for the second phase. This has now been completed and the PTO is undergoing detailed forensic inspection at Nova Innovation's manufacturing facility in Edinburgh, where learnings will further optimise the PTO design.
Neil Young, Technology Director for Babcock, said: "We are pleased to support the trial, having previously supported similar trials in our basin. Babcock is happy to support such innovation by offering facilities and, where appropriate, engineering capability."
Upon completion of the three-year TiPA project, a commercialisation strategy will be developed to license and sell the PTO technology to tidal energy developers and to explore potential uses outside the tidal sector.
The project is funded with €4.4 million through the European Union's Horizon 2020 Framework Programme for research and innovation.