Titan LNG's interim solution launched at Port of Zeebrugge
Dutch Titan LNG has commissioned a short-term truck loading facility in Belgium's Port of Zeebrugge to help supply LNG as marine fuel during GATE terminal maintenance.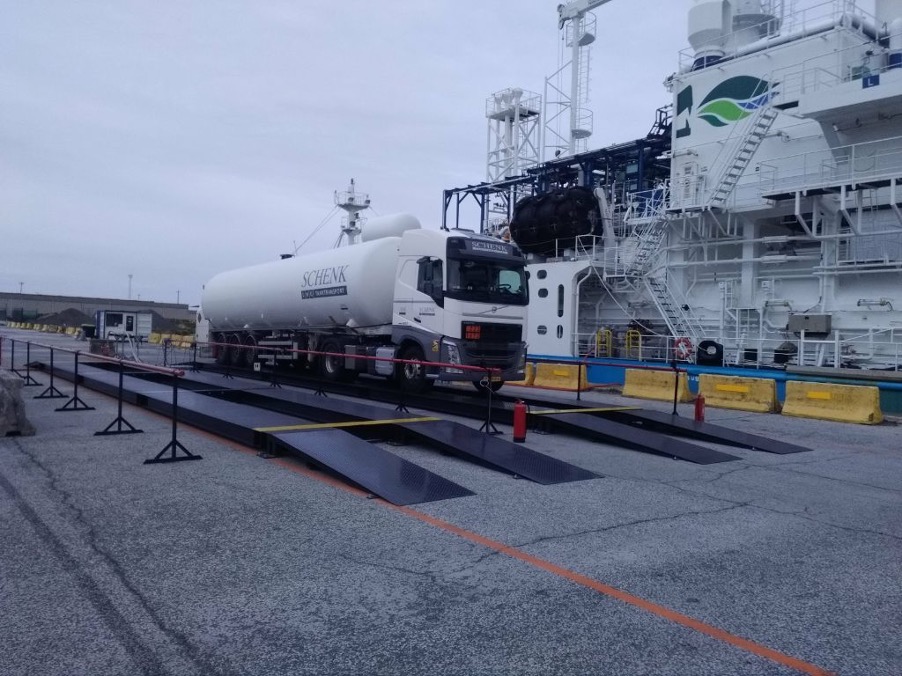 Titan LNG launched project Bridge, designed to accommodate LNG truck loadings as an interim solution during a four-week period in which the Rotterdam GATE terminal will undergo essential maintenance.
Titan LNG-chartered Green Zeebrugge LNG bunkering vessel is filling up trucks at the quay of the PSA terminal at the Port of Zeebrugge to serve bunkering in Zeebrugge and surrounding areas.
This interim solution is equipped with two loading bays. It was commissioned and developed by Titan LNG's in-house team, in collaboration with small-scale LNG market participants.
The facility was assembled and is being operated by Rijlaarsdam Tech, Titan LNG's project partners.
The GATE terminal loads some 600 trailers per month during normal operations. The Fluxys terminal in Zeebrugge cannot fill this demand for extra slots, meaning it would not have sufficient capacity to ensure the demand for the downstream market.
The Bridge project will process additional LNG coming to Zeebrugge starting from mid-July of this year and is expected to fulfill up to 300 orders during its deployment.
Current truck loadings are done daily during weekdays, while the Green Zeebrugge will load LNG from the Fluxys terminal in Zeebrugge on the weekends to replenish the FlexFueler bunker barges in the ARA area.
Following the completion of Bridge at Zeebrugge, Titan LNG aims to deploy the same facility to other locations across the EU region.