Top news, December 17 – 23, 2018
MarineEnergy.biz has compiled the top news from marine energy industry from December 17 – 23, 2018.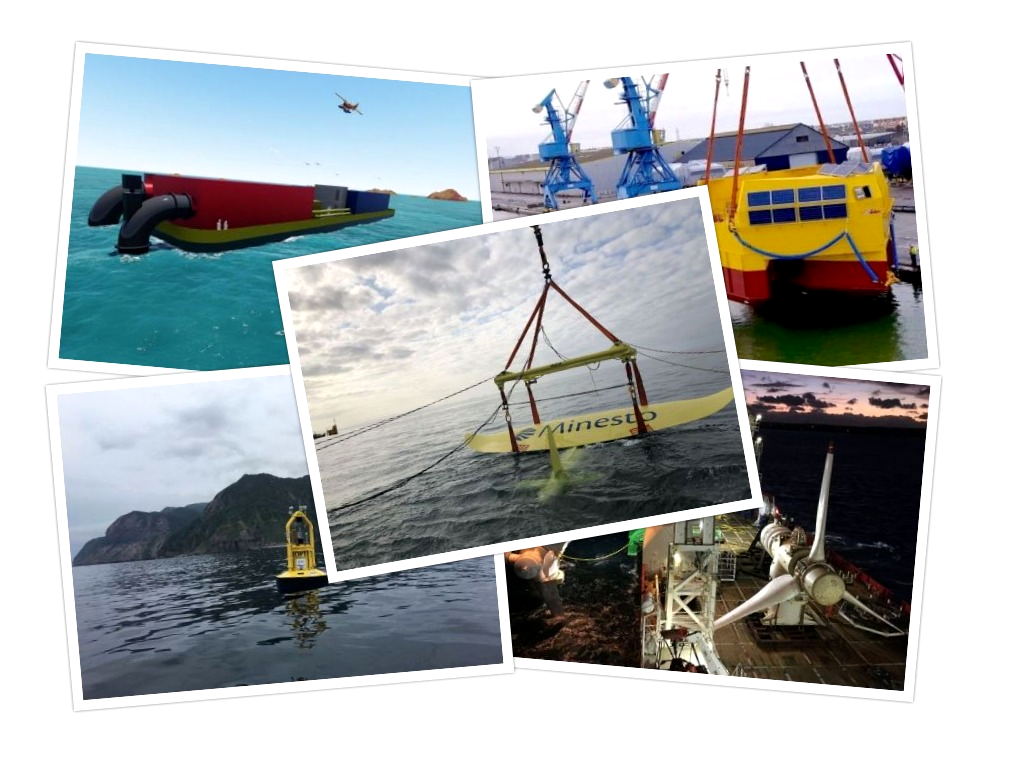 ---
SIMEC Atlantis Energy has completed the redeployment of two 1.5MW turbines at the MeyGen tidal energy project in Scotland, bringing the array to its full installed capacity.
Since reinstallation of the turbines, the project has exceeded 10,000MWh of cumulative generation with its 6MW installed capacity, and continues to set new records for tidal stream arrays, the company informed.
---
Swedish marine energy developer Minesto has entered formal planning phase together with the Welsh government for the second stage of public funding for its Deep Green tidal energy project in Wales.
The Welsh government has confirmed that it will engage with Minesto in advanced business planning for the second stage of public funding for the company's tidal energy project in Holyhead Deep off Anglesey, North Wales.
Minesto informed it submitted a project proposal, which includes a grant amounting to €11.2 million from the European Regional Development Fund (ERDF), for the next phase of the Welsh project featuring the company's subsea kite tidal power technology.
---
GEPS Techno's hybrid WAVEGEM platform, combining solar and wave energy, has been inaugurated at Chantiers de l'Atlantique shipyard in Saint-Nazaire, ahead of next year's sea trials at SEM-REV site in France.
Featuring six turbines, and 68 m2 of solar panels, which jointly bring the prototype's capacity to 150kW, the IHES demonstrator will be installed in 2019 at the SEM-REV open ocean test site off western France, operated by Centrale Nantes and co-financed by Pays de la Loire region.
---
Ocean Power Technologies' (OPT) PowerBuoy has been deployed in the Adriatic Sea by oil and gas company Eni in a project aiming to demonstrate suitability of wave energy technologies in oil and gas operations.
The OPT PowerBuoy will be used in the Adriatic Sea to advance Eni's research and development of proprietary integrated subsea technology systems to allow future applications for remotely controlled field developments powered by wave energy, environmental monitoring and offshore asset inspection using autonomous underwater vehicles (AUVs).
---
UK company Global OTEC Resources has released images of its first design concepts for the company's 1MW floating ocean thermal energy conversion (OTEC) device.
Global OTEC Resources' concept presents a device capable of delivering 1MW of clean electricity to its customers across the tropics which is enough to fully power most small to mid-sized resorts or islands, the company said.
The concept presented shows OTEC plant housed on a floating barge which incorporates a deep cold-water pipe into its hull through a 'weathervaning' turret mooring system.
The cold-water pipe returns seawater from a depth of 1,000 meters, achieving the temperature difference with the warm surface water of 20 degrees centigrade, Global OTEC Resources said.
Using ammonia, which is repeatedly evaporated and condensed, the device powers a turbine, and produces electricity.
---