TotalEnergies books Havila vessel in Denmark
Norwegian offshore vessel owner Havila Shipping has been awarded a new contract for one of its platform supply vessels (PSVs) by the Danish subsidiary of the French oil major, TotalEnergies.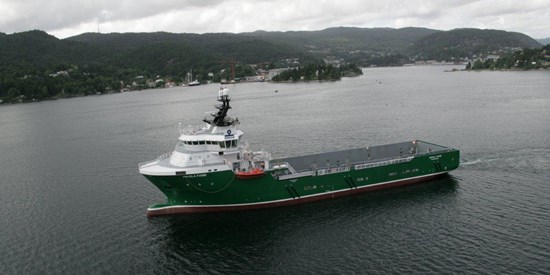 Havila Shipping reported on Wednesday that a new contract was signed with TotalEnergies EP Denmark for the PSV Havila Fanø. The contract is in direct continuation of the existing contract and is effective from 22 December 2021. Based on the company's statement, the new contract is for a firm period of 14 months, with further optional periods.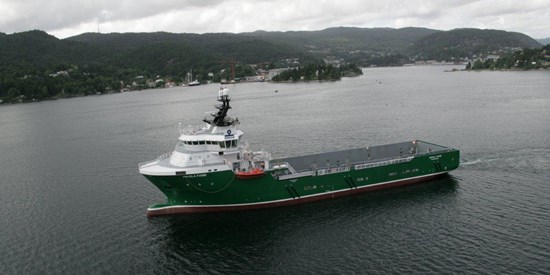 The vessel has been carrying out operations for TotalEnergies (former Total) for the past few years. The previous contract for this vessel was awarded by Maersk Oil back in May 2014. At the time, the PSV Havila Fanø was hired for a period of five years.
In the meantime, Total acquired Maersk Oil, closing the acquisition in March 2018, thus, the vessel remained under contract with Maersk Supply Service and continued assisting Total's operations until the end of that contract, which was scheduled for September 2020. In August last year, the French oil major extended the contract for the PSV until 1 June 2021.
The 2010-built vessel is of a Havyard 832 CD design. It was built at Havyard Leirvik yard and can accommodate up to 25 people.
Havila ordered to carry out fleet impairment assessments
Meanwhile, the Financial Supervisory Authority of Norway (Finanstilsynet) has issued an order to Havila following the supervision of companies' financial accounts.
After checking the firm's accounts for the period from 31 December 2019 to 30 June 2020, Finanstilsynet stated in its report that Havila should carry out new impairment assessments of the company's offshore vessels for the relevant accounting periods. Havila confirmed on Wednesday that the supervision from Finanstilsynet started in March 2020. It has now been concluded.
Moreover, Finanstilsynet has notified Havila of a five-week deadline to appeal the decision to the Ministry of Finance. Before the appeal deadline expires, Havila intends to take a position on the appeal issue and at the same time assess the consequences of compliance with the order from Finanstilsynet.
The firm intends to provide more information as soon as the conclusion of the assessments is available. It is worth noting that if the company complies with the order, the reported results and equity would be affected in historical periods, however, the correction would not have a significant impact on the firm's equity on 31 December 2021.