TotalEnergies books Noble jack-up rig for drilling campaign in South America
Offshore drilling contractor Noble Corporation has secured a new contract with Total Austral, a subsidiary of France's oil major TotalEnergies, for its harsh-environment jack-up rig, which is currently undergoing repairs. This will be the rig's first job after experiencing a mechanical failure with the jacking system on one of its legs in late 2022.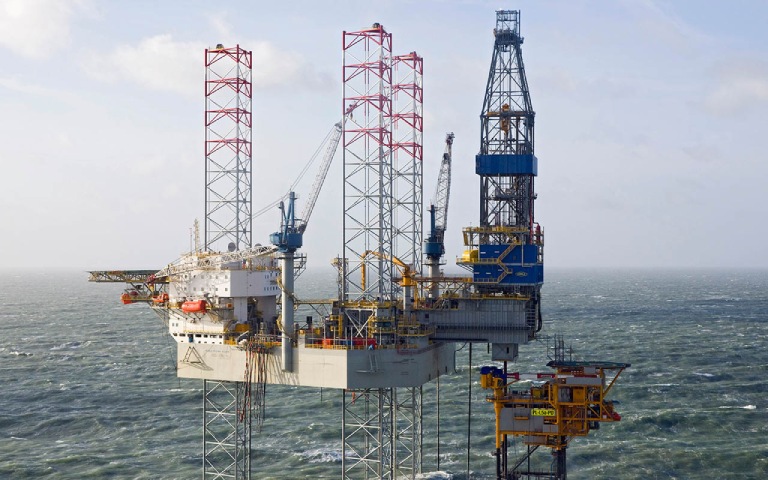 TotalEnergies has hired the Noble Regina Allen jack-up rig for the drilling of three horizontal wells at the Fénix natural gas project in southern Argentina. According to Noble, this project is aligned with the French energy giant's low-emissions strategy of 9 kg CO2e/boe.
The rig's contract is expected to start in the first half of 2024, with a duration of around 220 days. While the estimated contract value is approximately $33 million, excluding mobilization and demobilization fees, the deal also comes with four one-well options.

Blake Denton, SVP of Marketing, commented: "We are very pleased to confirm that the Noble Regina Allen will be brought back into the market for this important Argentinian natural gas project. We are looking forward to deepening our relationship to TotalEnergies with renewed collaboration in a South American basin."
Back in January 2023, the rig owner explained that the Noble Regina Allen jack-up rig was demobilized to a port in Trinidad with repair plans under development following a mechanical failure with the jacking system on one of its legs. In the second quarter of 2022, the jack-up started operations in Guyana for Repsol and after the completion of the campaign, the rig returned to Trinidad and Tobago to drill six wells with a different operator. However, the contract was terminated due to extended downtime.
As a result, the rig has been off-contract since December 2022. The jack-up was expected to be unavailable for a substantial portion of 2023 while leg and jacking system repairs were made. The rig owner said in August 2023 that the Noble Regina Allen rig was "well positioned" to resume operations by mid-2024 upon completion of repairs. Currently, the rig is undergoing repair work in Rotterdam, the Netherlands.
The 2013-built Noble Regina Allen jack-up rig, which is of Friede & Goldman JU3000N design, was constructed at Jurong Shipyard. This rig can accommodate 150 people and work in water depths of up to 400 ft.
Noble got several new drilling assignments recently, including a new contract for one of its seventh-generation drillships in the U.S. Gulf of Mexico.