Turkish, Dutch Cargo Ships Stuck Overnight after Colliding in North Sea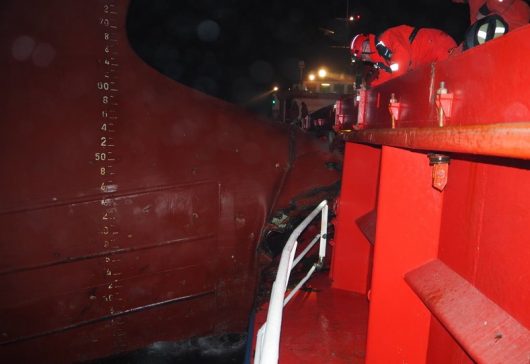 ---
Turkish flagged general cargo ship Paksoy 1 collided with the Dutch EEMS Cobalt in the evening hours of November 15, about 25 kilometers northwest of Borkum, Germany.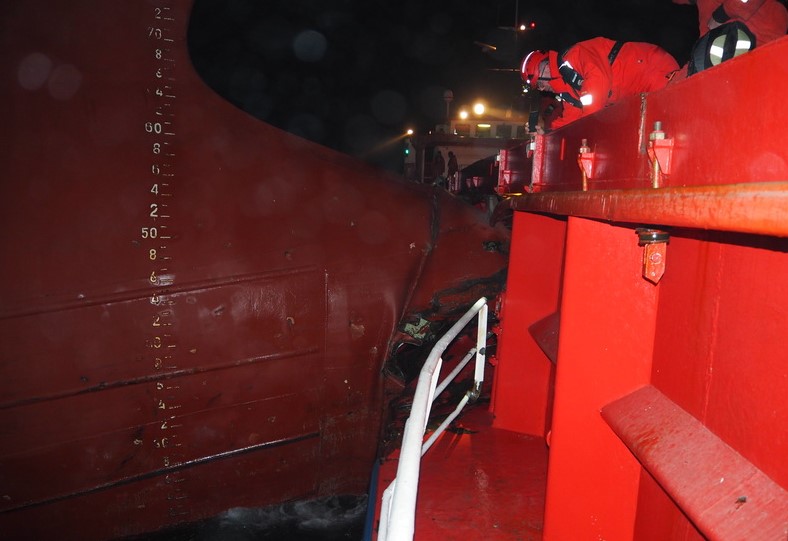 The German maritime authorities said that all 21 crew members on board the two ships were safe and that no injuries were reported.
Based on the images released by Germany's Central Command for Maritime Emergencies , the bulbous bow of Paksoy 1 rammed into the starboard side of EEMS Cobalt's hull, which was punctured above the waterline. The ships spent the night locked together before being separated by tugs early this morning.
As informed, a tug managed to pull away EEMS Cobalt from the Turkish ship this morning. Preliminary damage assessment shows that Paksoy 1 sustained significant damage to its bulbous bow.
There have been no traces of an oil spill at the collision site, based on the aerial surveillance data.
The cause of the collision is under investigation.
The area has been reopened for maritime and air traffic.
World Maritime News Staff; Images: Havarriekommando