Two Newbuilds Join COSCO Shipping Tanker (Dalian)
COSCO Shipping Tanker (Dalian), a tanker shipping branch of China COSCO Shipping, has taken delivery of two newbuilds this week.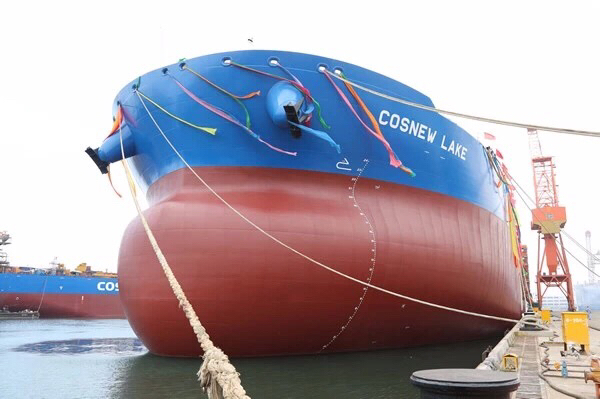 On September 17, the 72,000 dwt Mt Lian Shan Hu was delivered and christened at the terminal of Dalian Shipbuilding Industry.
The vessel is the fourth in the series of wide-body, energy-saving LR1 oil tankers, tailored by Dalian Shipbuilding Industry for COSCO Shipping Tanker (Dalian). The ship is flagged in Hong Kong and boasts a LOA of 220 metres, a moulded breadth of 36 metres, moulded depth of 20 metres, and its endurance exceeds 18,000 nautical miles.
On the following day, a very large crude carrier named Mt Cosnew Lake was christened and delivered at the same facility.
The 319,000 dwt VLCC features anti-sand patent design and the latest energy-saving and environmentally-friendly technologies, the company said.
With a LOA of 332.5 metres, a moulded breadth of 60 metres, a dwt of 319,000, and a draught of 20.5 meters, the vessel can carry 2,500 barrels of crude oil via the Straits of Malacca.
The tanker shipping company owns and operates a fleet of over 40 oil tankers and LPG ships, and is set to reach nearly 9 million in fleet capacity by the end of 2018. The company is targeting 12 million dwt capacity.