Two oil & gas players engage in asset swap
Tullow Oil Gabon, a subsidiary of the UK-headquartered oil and gas company Tullow Oil, has inked an asset swap agreement with Perenco Oil and Gas Gabon, a subsidiary of the Anglo-French oil and gas player Perenco, to optimise its equity ownership across – what it describes as – key fields in Gabon.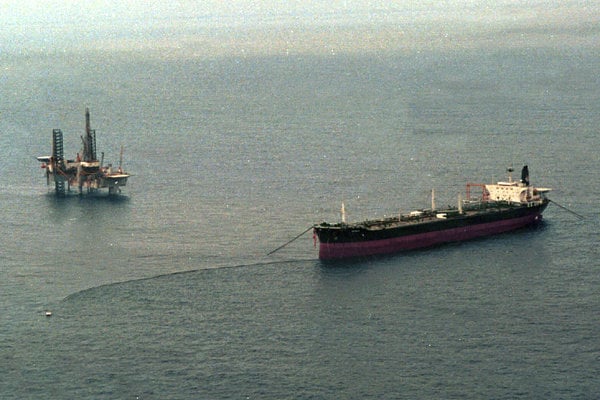 Tullow disclosed on Friday, 28 April 2023, that the deal with Perenco would enable it to optimise its asset portfolio. This will be achieved through a cashless asset swap involving the proposed exchange of participating interests held by both companies in certain licences in Gabon.
According to the firm, the deal simplifies and equalises its equity ownership across key fields in Gabon, creating better alignment between the participating interest partners and streamlining processes. In addition, it enables Tullow to leverage its technical skills and focus on more material positions in key fields, placing the Tchatamba facilities as a core hub.
The Tchatamba complex consists of three fields: Tchatamba Marin, Tchatamba South and Tchatamba West, which are located approximately 30 km offshore Gabon within water depths of around 50 m and are fully contained within the Kowe license. The fields are subdivided into four main producing reservoirs: Anguille, Azile, Cap Lopez and Madiela.
The Tchatamba Complex started production from Tchatamba Marin in 1998, followed by South in 1999 and West in 2000. Currently, there are a total of 19 development wells in the fields. The development of the fields consists of two mobile offshore production units (MOPU) at Marin, a processing platform at South, which is tied into Marin and a wellhead platform at West tied back to Marin. The oil is exported via a pipeline to shore and onto the Fernan Vaz FSO.
Furthermore, the firm explains that the deal with Perenco will enable it to achieve "an improved portfolio balance" between discovered resources and appraisal and exploration assets, with "clear opportunities" to maximise the value of the assets, in line with its infrastructure-led exploration (ILX) growth strategy. For Tullow, the deal also provides access to future growth through the firm's interest in the DE8 licence where several ILX opportunities have been identified that could be tied into existing Tchatamba facilities.
Moreover, the deal entails assigning and transferring Tullow Gabon's existing percentage participating interests in the Limande, Turnix, Moba and Oba assets and part of its existing percentage of the Simba assets to Perenco.
In turn, Tullow will get the assignment and transfer of Perenco's part of the existing percentage participating interests in each of the Kowe (Tchatamba) and DE8 assets, resulting in post-completion holdings of 40 per cent for Tullow Gabon.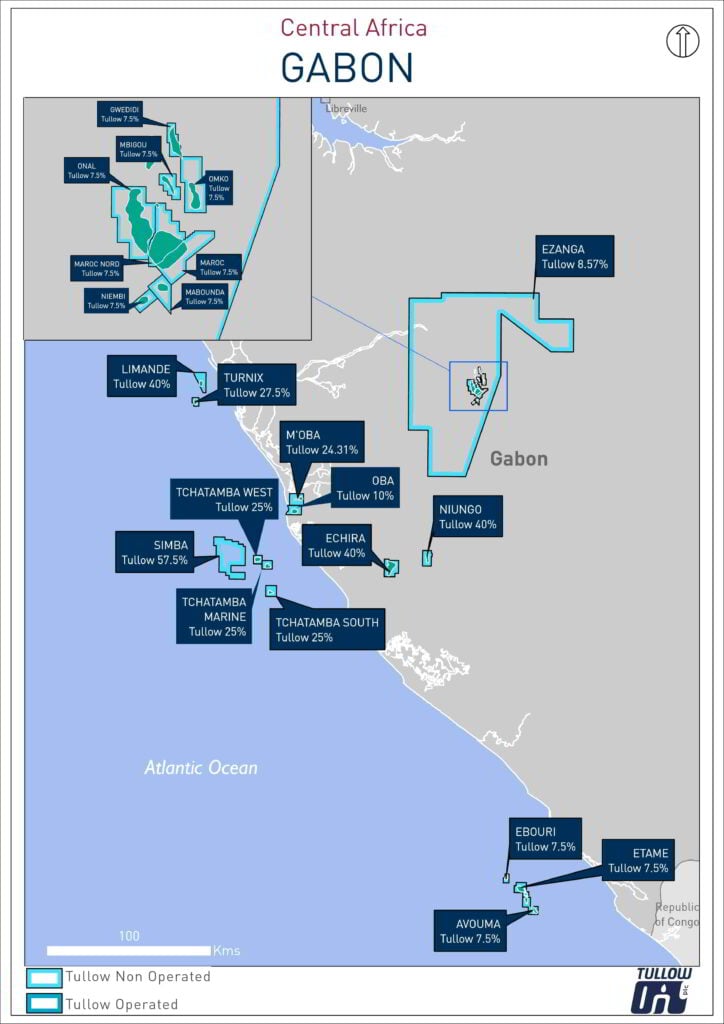 Rahul Dhir, Chief Executive Officer of Tullow Oil plc, commented: "This deal is an example of Tullow's strategy in action as we continue to take proactive steps to optimise our portfolio to focus on high-return producing assets and growth opportunities around existing infrastructure.
"Our Gabon assets are a valuable and important part of our asset base, and this transaction enhances our exposure to preferred fields. We look forward to working closely with our partner to maximise their full potential."
The Simba field, located approximately 25 km west of the Tchatamba fields, was discovered in 2003 by Simba-1, which produces utilising Simba-2, a single crestal oil producer drilled and completed in December 2018. It came online in January 2019. The well produces through a wellhead platform (WHP) in 80 m water depth. The WHP is tied back to the Tchatamba MOPU-B platform via a multiphase pipeline.
On the other hand, the Turnix field is located in a water depth of around 25 m and came on stream in 1998. There are currently six producing wells and the production is supported by a combination of natural aquifer drive and ESP/gas lift.
The Limande field is located 40 km south of Port Gentil, 12 km west of the Ogooué estuary at 50-100 m water depth. This field was discovered in 1991 and came on stream in 1998. It has eight oil producers and the facilities are installed on a fixed jacket platform while the crude is exported via a pipeline to Turnix and exported with the Turnix oil to the Bon Bateau FSU.
Additionally, the Oba field is located onshore Gabon approximately 135 km southeast of the city of Port Gentil. It came on stream in 2006. There are currently 36 active wells: 23 producers and 13 water injectors. The Oba field produces via an eight-inch pipeline to the Batanga field where the oil is processed.
While this transaction is subject to certain market-standard conditions precedent, including customary government and regulatory approvals, the completion is expected by the end of 2023 with an economic date of 1 February 2023. Moreover, Tullow highlights that its 2023 production guidance of 58,000 to 64,000 bopd and cash flow guidance of around $200 million at $100/bbl remains unchanged.
As part of its efforts to optimise its asset portfolio, Tullow Oil added an additional license in Côte d'Ivoire, following the inking of a new production sharing contract (PSC) for the offshore exploration license.
This exploration license is expected to strengthen the firm's position in the Tano Basin, where "significant prospectivity" has been identified within the proven Cretaceous turbidite plays, similar to the plays in the adjacent TEN and Jubilee fields.