U.S. oil and gas giants' profits skyrocket
U.S. oil and gas majors Chevron and ExxonMobil have revealed high profits in the third quarter of 2022 on a year-on-year basis, driven by elevated energy prices and growing demand for higher oil and gas production.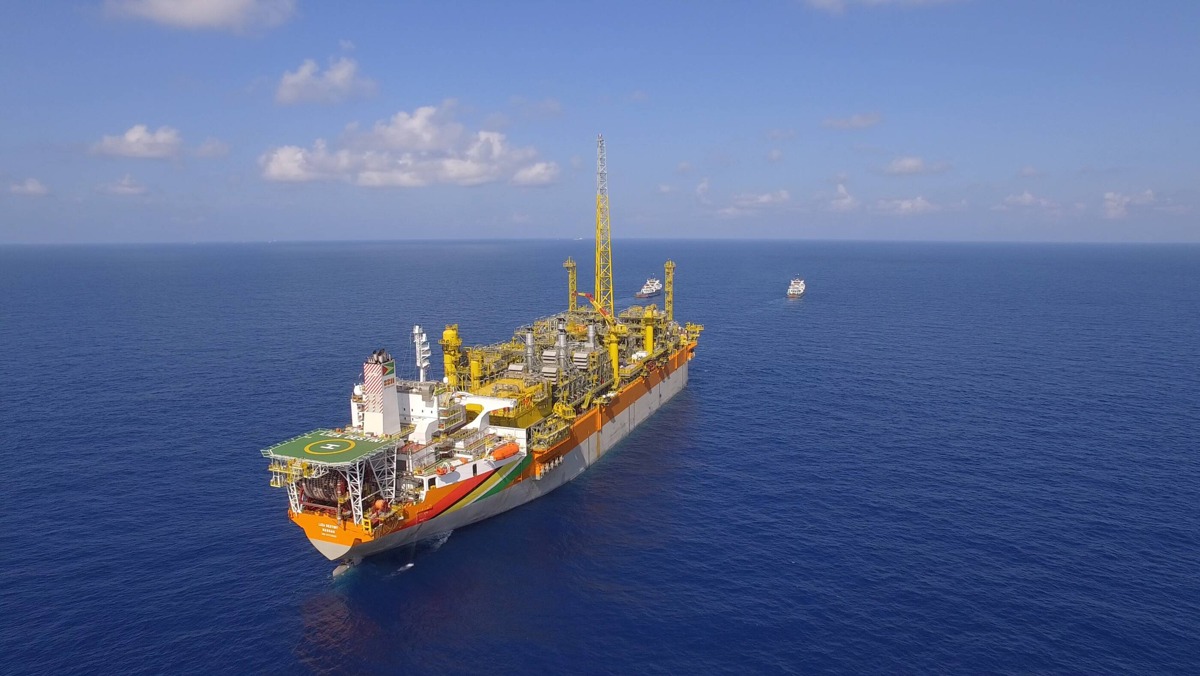 Several European oil and gas producers, including France's TotalEnergies, Norway's Equinor and Aker BP along with the UK's Shell, released their quarterly reports this week. Thanks to the energy crisis, all four players delivered strong financial results. However, we can now see how the U.S. oil majors have performed in comparison with their European counterparts and themselves in these turbulent times, marked by price volatility and high demand.
Chevron almost doubles its profit
Chevron reported on Friday that its earnings in the third quarter of 2022 were $11.2 billion, compared with $6.1 billion in the third quarter of 2021. The U.S. giant outlined that pension settlement costs of $177 million were included in this quarter while foreign currency effects increased earnings by $624 million.
The company posted adjusted earnings of $10.8 billion for the third quarter of 2022, compared to adjusted earnings of $5.7 billion in the third quarter of last year. Chevron's sales and other operating revenues in 3Q of 2022 were $64 billion, compared to $43 billion in the year-ago period.
Commenting on this, Mike Wirth, Chevron's chairman and chief executive officer, remarked: "We delivered another quarter of strong financial performance with return on capital employed of 25 per cent. At the same time, we're increasing investments and growing energy supplies, with our Permian production reaching another quarterly record."
During the third quarter of 2022, Chevron paid dividends of $2.7 billion, which is 6 per cent higher per share than in the third quarter of 2021. The company also highlighted that it increased investments by over 50 per cent from last year, paid down debt for the sixth consecutive quarter, and repurchased $3.75 billion of shares.
Chevron's worldwide net oil-equivalent production was 3.03 million barrels per day in 3Q of 2022 and its international production decreased by 3 per cent primarily due to the end of concessions in Thailand and Indonesia, while U.S. production increased by 4 per cent compared to the same period a year ago, mainly in the Gulf of Mexico and the Permian Basin.
The U.S. player's cash flow from operations in the first nine months of 2022 was $37.1 billion, compared with $19.7 billion in the first nine months of 2021. Moreover, cash flow from operations in the first nine months of 2022 – excluding working capital effects – was $35.9 billion, compared with $21.2 billion in the first nine months of 2021.
In addition, capital and exploratory expenditures for the company's consolidated entities (C&E) in the first nine months of 2022 were $8.2 billion, compared with $5.8 billion in the first nine months of 2021.
"We've also taken important steps to position both our traditional and new energy businesses to help meet the world's growing demand for our products," added Wirth.
To this end, Chevron approved a project to increase light crude oil processing capacity by 15 per cent at the company's Pasadena, Texas refinery and entered Namibia by acquiring an 80 per cent working interest in a deepwater oil and gas exploration lease.
Furthermore, the U.S. giant received permits – as part of joint ventures – to assess carbon storage for three blocks totalling nearly 7.8 million acres offshore Australia. The firm also broke ground on a lower carbon feedstock expansion project at its bio-refinery in Germany and delivered renewable natural gas for the first time from the Brightmark RNG Holdings LLC joint venture project in South Dakota.
ExxonMobil's profit soars
In a separate statement, ExxonMobil announced third-quarter 2022 earnings of $19.7 billion, compared to $6.75 billion in the same period last year. This quarter's increase was also higher than this year's second quarter when the company's earnings totalled $17.9 billion.
Based on ExxonMobil's statement, earnings of $18.7 billion – excluding identified items – were up $1.1 billion versus the prior quarter as higher natural gas realizations, record throughput in energy products, and continued cost control, were partially offset by lower crude realizations and moderating industry refining margins.
The company's capital and exploration expenditures were $5.7 billion in 3Q of 2022, compared to $3.9 billion in 3Q of 2021. This brings year-to-date 2022 investments to $15.2 billion, on track with full-year guidance of $21 billion to $24 billion, according to the U.S. giant.
Darren Woods, ExxonMobil's chairman and chief executive officer, pointed out: "Our strong third-quarter results reflect the hard work of our people to invest in and build businesses critical to meeting the demand we see today. We all understand how important our role is in producing the energy and products the world needs, and third-quarter results reflect our commitment to that objective."
ExxonMobil disclosed that oil-equivalent production in the third quarter was 3.7 million barrels per day, while gas realizations increased by 22 per cent in this quarter due to European supply concerns and efforts to build inventory ahead of winter, more than offsetting the impact of decreasing crude realizations, which were down 12 per cent on modest supply increases.
Additionally, the company's earnings benefited from higher volumes and improved mix from growth in the company's assets in Guyana and the Permian. In line with this, the quarterly average gross production off Guyana increased to nearly 360,000 oil-equivalent barrels per day, with Liza Phase 1 and Phase 2 production exceeding design capacity by more than 15,000 barrels per day. In addition, two new discoveries were announced in the Stabroek block this week.
ExxonMobil also confirmed that the first LNG production was achieved from Mozambique's Coral South Floating LNG, contributing new supply amid growing global demand.
"The investments we've made, even through the pandemic, enabled us to increase production to address the needs of consumers," concluded Woods.