UK earmarks hundreds of millions for offshore wind, green hydrogen investment
The UK government has announced GBP 380 million (around €450 million) of investment in offshore wind in its Autumn Budget and Spending Review.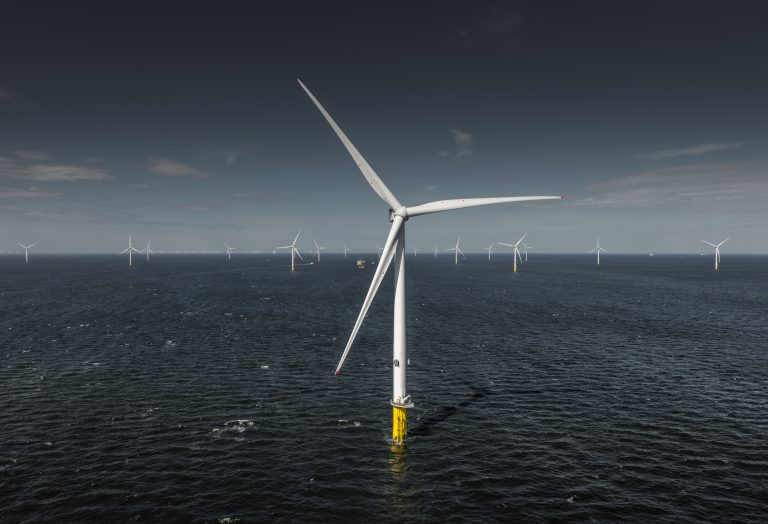 Up to GBP 230 million (around €272.5 million) of this will be available from GBP 1.4 billion (around €1.66 billion) that the government is allocating for the Global Britain Investment Fund over the SR21 period and is aimed at supporting the country's target of 40 GW of offshore wind capacity by 2030.
The Budget and the Spending Review also confirmed the GBP 160 million (around €189.7 million) investment to upgrade port infrastructure and support manufacturing, which will create and safeguard at least 2,500 jobs, ultimately enabling the sector to support up to 60,000 jobs by 2030.
The GBP 160 million investment was announced last year, at the same time as the new offshore wind target, when the government said it would use it to upgrade ports and infrastructure across communities like in Teesside and Humber in Northern England, Scotland, and Wales needed to accommodate future offshore wind projects.
Earlier this year, the UK government unveiled plans to invest up to GBP 95 million (around €111 million) to build two new offshore wind port hubs on the Humber and on Teesside. Teesworks Offshore Manufacturing Centre, on the River Tees, will benefit from up to GBP 20 million and Able Marine Energy Park, on the South Bank of the River Humber, will receive up to GBP 75 million of investment.
The Autumn Budget and the Spending Review also include an investment of GBP 140 million (around €166 million) to establish the Industrial Decarbonisation and Hydrogen Revenue Support scheme and GBP 240 million (around EUR 284 million) in the Net Zero Hydrogen Fund. These funds will work together to support innovative hydrogen production projects across the UK, the government said.
The Budget reconfirms the GBP 1 billion (around €1.18 billion) Carbon Capture Usage and Storage (CCUS) Infrastructure Fund, supporting the ambition for CCUS in four industrial clusters by 2030. This is part of plans to bring together CCUS, hydrogen and renewable energy, creating attractive investment opportunities for business.
In addition, it invests in emerging low carbon technologies to create new jobs across the UK and confirms funding for the GBP 1 billion Net Zero Innovation Portfolio, as announced in the Ten Point Plan, which is accelerating near-to-market low-carbon technology innovations.
The government also confirmed GBP 27 million (around €32 million) for the Aberdeen Energy Transition Zone, helping to transform North East Scotland into a globally integrated energy cluster, and GBP 5 million (around €6 million) for the Global Underwater Hub, supporting the growth of green technologies across the subsea sector in Aberdeen and the North and South of England.