UK oil & gas operators facing 'biggest offshore stoppage in a generation,' as offshore workers down tools
With the wave of industrial action gathering momentum, the UK's Unite the union has confirmed that 1,300 offshore workers will embark on a "historic" 48-hour stoppage on dozens of offshore platforms on the United Kingdom Continental Shelf (UKCS), due to a pay dispute. This strike action is hitting oil and gas operators, including multi-billion corporations such as BP, Shell and TotalEnergies.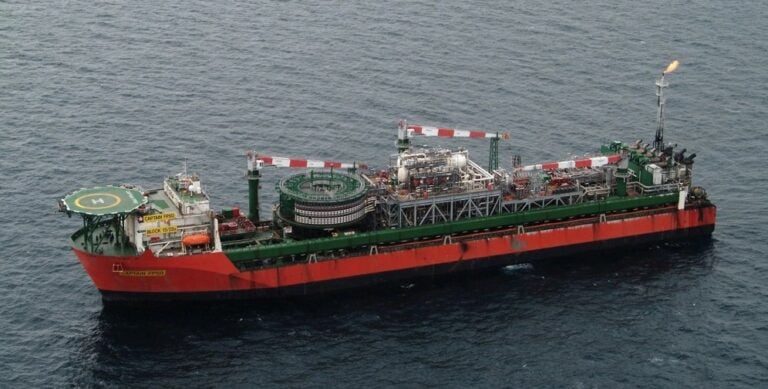 Based on Unite the union's statement from Friday, 21 April 2023, a total of 1,300 offshore workers would begin a 48-hour stoppage from Monday, 24 April 2023, causing "severe" problems for major oil and gas operators on the UKCS, including BP, CNRI, EnQuest, Harbour, Ithaca, Shell, TAQA and TotalEnergies.
Sharon Graham, Unite general secretary, commented: "Oil and gas companies are enjoying record windfall profits, and they can easily afford to give our members a decent pay rise. The 48-hour strike action will only be the start of the tsunami of industrial unrest if contractors and operators refuse to give our offshore members the better jobs, pay and conditions they deserve. The scale of corporate greed in the offshore sector has to be challenged, and it will be by Unite."
Furthermore, the trade union predicts that this unprecedented strike action, which is part of a "tsunami" of industrial unrest, could result in production shutdowns due to the specialised work its members undertake on offshore platforms and assets.
Unite intends to hold a rally involving the striking offshore workers at the union's Aberdeen office at 10 am on 24 April. The prospective strike action includes electrical, production and mechanical technicians in addition to deck crew, scaffolders, crane operators, pipefitters, platers, and riggers working for Bilfinger UK Limited, Petrofac Facilities Management, Stork Technical Services, and Sparrows Offshore Services.
John Boland, Unite industrial officer, remarked: "An army of 1,300 workers will take part in the biggest offshore stoppage in a generation. The 48-hour strike action will cause severe problems for contractors and operators.
We believe that due to the specialised nature of work our members undertake, offshore platforms will not be able to operate safely and efficiently without them. The strike action could halt production on dozens of platforms and bring them to a standstill."
Moreover, Unite recently confirmed that around 70 offshore workers employed by TotalEnergies on the Elgin Franklin and North Alwyn platforms along with the Shetland Gas Plant are being balloted on strike action. The ballots close on 5 May 2023.
In addition, the trade union has strike mandates at Petrofac BP, covering around 100 members and over 80 members employed by the Wood Group on TAQA assets but no strike dates have been announced in relation to these disputes.
While Unite also has a further strike mandate at Worley Services UK Limited, involving 50 members, action has been suspended while talks continue with the company.