UK player increasing its stake offshore Angola
UK-headquartered and AIM-listed company Afentra plc has inked a deal with Croatia's INA-Industrija Nafte to acquire the latter's interests in two blocks offshore Angola.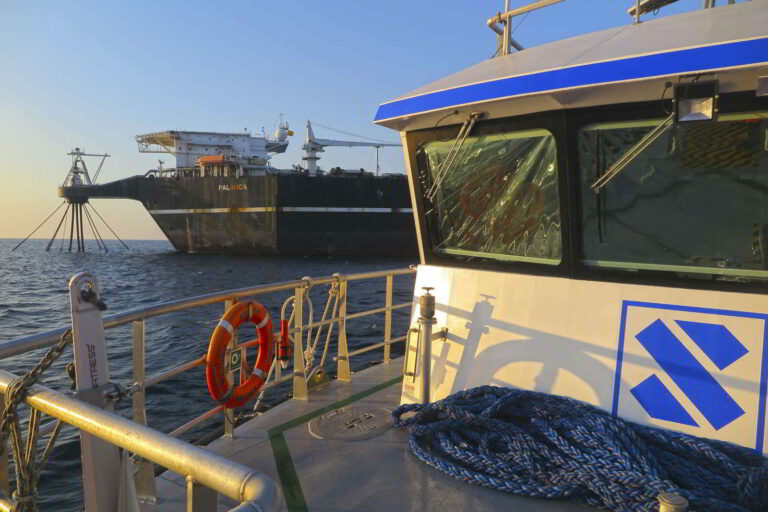 Afentra informed on Tuesday that its wholly-owned subsidiary, Afentra (Angola), had signed a sale and purchase agreement (SPA) with INA to acquire a 4 per cent interest in Block 3/05 and a 5.33 per cent interest in Block 3/05A, which are located offshore Angola.
Commenting on this deal, Paul McDade, Afentra's CEO, remarked: "This incremental acquisition is strategically attractive as it enhances the materiality of our entry into Angola and provides additional exposure to proven assets with significant upside."
This deal builds upon the acquisition of a 20 per cent interest in Block 3/05 from Angola's state-owned Sonangol, which Afentra announced in April 2022. Aside from the 20 per cent non-operated interest in Block 3/05, the deal with Sonangol includes a 40 per cent non-operated interest in Block 23 for a total consideration of up to $130 million, according to Afentra.
The acquisition deal with INA is expected to take Afentra's combined interest in Block 3/05 to 24 per cent with a combined implied acquisition cost of $4/2P bbl and asset breakeven costs of $35/bbl. The company disclosed that Block 3/05 production had averaged 19,500 bopd in the first half of 2022.
"Block 3/05 is a high-quality asset with stable and robust cash flow and material production growth potential. The acquisition of an additional 4 per cent demonstrates our commitment to both the asset and our plan to work with the operator, Sonangol, to maximise the production and recovery from this material asset for the benefit of all stakeholders," added McDade.
Upon completion of transactions with Sonangol and INA, Afentra will have initial 2P Reserves of around 24 million barrels (20 and 4 mmbo respectively) and daily production of around 4,680 bbl/d (3900 and 780bopd respectively). The company further explains that the asset interests being acquired through the deal with INA generated an EBITDA of $5.3 million for the year ended 31 December 2021.
Located in the Lower Congo Basin, Block 3/05 consists of eight mature producing fields and the discoveries were made by Elf Petroleum – now part of TotalEnergies – in the early 1980s. The development included shallow-water (40-100m) platforms with the first oil in 1985. After Sonangol assumed operatorship in 2005, the state-owned player focused on sustaining production through workovers and maintaining asset integrity.
While no infill drilling campaigns have taken place in the last 15 years, the asset has a "diverse" portfolio of over 100 wells and currently produces from around 40 production wells. In addition, it has nine active water injectors and the facilities include 17 well-head and support platforms along with four processing platforms, with oil exported via the FSO Palanca.
Afentra also elaborates that the entry into Block 3/05A provides the firm with access to existing light oil and associated gas discoveries that could be tie-back developments to the existing Block 3/05 infrastructure. The company outlines that Block 3/05A contains an oil in place of 300 mmbls, including one partially developed and two undeveloped oil discoveries. The UK firm highlights that there is potential for material incremental gross production of around 10,000 bbl/d.
The AIM-listed player also points out that both of these blocks provide scope for broad-based ESG impact in the form of emissions reduction, gas utilisation opportunities and positive socio-economic impacts. Therefore, in line with its purpose and strategy, Afentra intends to work alongside Sonangol to support the transition strategy, which is closely aligned with its ESG agenda.
Once this deal has been completed, the JV will include Sonangol as the operator with a 30 per cent stake and five additional partners. These partners are Afentra (24 per cent), M&P (20 per cent), Eni (12 per cent), Somoil (10 per cent) and NIS-Naftagas (4 per cent).
According to Afentra, the acquisition deal with INA is expected to be funded through the same debt and existing available funds as those being utilised for the Sonangol transaction. The firm adds that discussions with "selected debt finance provider are well advanced and will be finalised ahead of re-admission."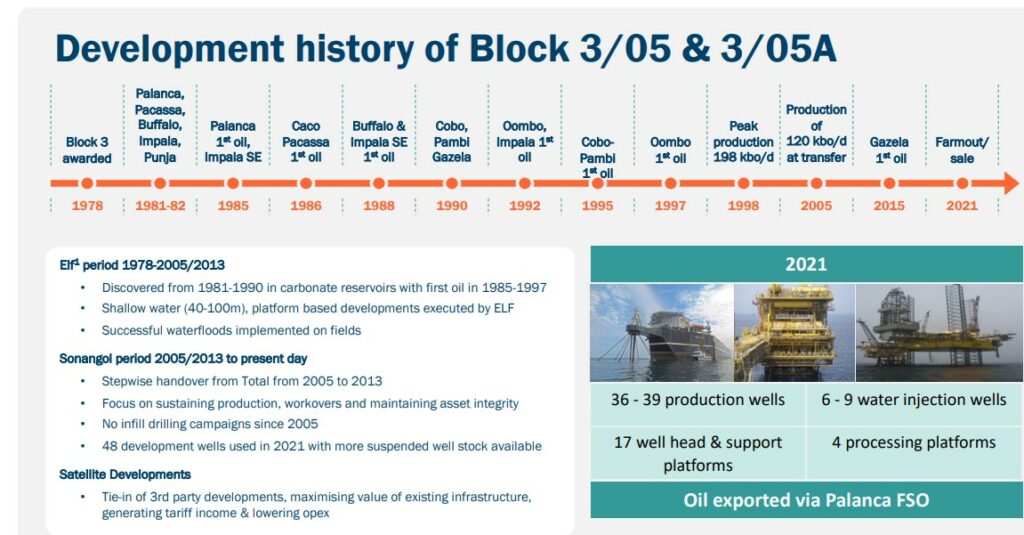 Based on Afentra's statement, the INA acquisition is subject to satisfaction of conditions precedent customary for a transaction of this nature which mainly relate to governmental approvals and waiver of state pre-emption rights, these are expected in Q3/Q4 2022. Additionally, the licence extension of Block 3/05 from 2025 to 2040, which will trigger the incremental payment of $10 million is also expected to be granted in Q3/Q4 2022.
On the other hand, the ongoing Sonangol transaction and associated RTO process, with the publication of the AIM re-admission document and resumption of trading, is expected to happen in the coming weeks, says Afentra, adding that the General Meeting to approve the Sonangol acquisition will follow in line with regulatory timelines.
"Together, the Sonangol and INA transactions provide a solid foundation for Afentra's growth in Angola, and elsewhere within Africa, our geographic focus. They also demonstrate the significant opportunities that exist in the region, for a responsible and ambitious independent like Afentra, that are resulting from the transition that is ongoing in the oil and gas industry in Africa," concluded McDade.