UK player sorting out mechanical issue hindering production from North Sea field
After identifying a mechanical issue on the Blythe platform, which is part of its Saturn Banks Project – Phase 1 located in the UK sector of the North Sea, the UK company IOG plc is experiencing a further delay in fixing the fault, which is hindering the resumption of production from the field.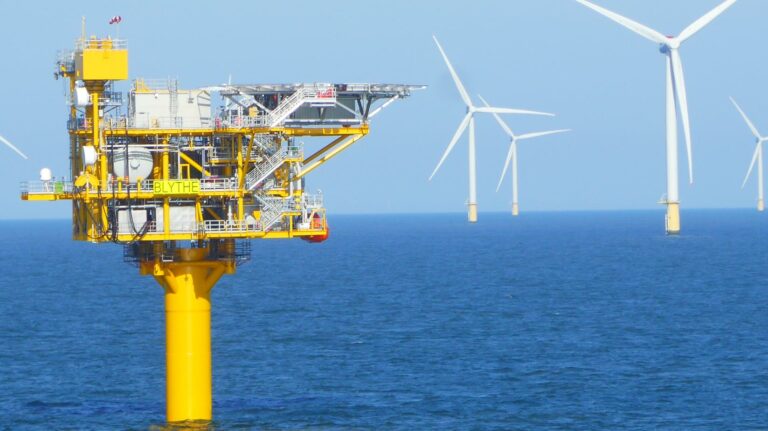 While Blythe and Elgood were brought onstream on 13 and 15 March, respectively, IOG revealed in late March 2022 that a chemical injection fault necessitated the Blythe well to be temporarily shut-in while the solution was planned to be implemented that same week.
Sanctioned in October 2019, the IOG-operated Saturn Banks Project – Phase 1 consists of Blythe, Elgood, and Southwark fields in the UK Southern North Sea. IOG holds a 50 per cent stake in this project and its partner CalEnergy Resources holds the remaining 50 per cent.
In an update on Monday, IOG confirmed that it had continued to investigate the chemical injection fault on the Blythe platform with its offshore Duty Holder ODE Asset Management (ODEAM). Following further inspection, the company informed that additional process and safety studies and procurement of materials are required before implementing the solution, which would enable Blythe to resume production immediately thereafter.
According to IOG, these workstreams are being pursued as rapidly as possible to expedite safe reopening of the Blythe well. The company elaborated that the fault was a mechanical issue on the Blythe topsides and does not relate to the Blythe reservoir.
Andrew Hockey, CEO of IOG, commented: "We are working urgently to resolve this very frustrating platform mechanical issue which has shut in the Blythe well. Importantly, this is not a reservoir related issue and Elgood production continues in the meantime within a very strong gas market. We will release further updates as we clarify the timing of Blythe resumption."
The two fields – Blythe and Elgood – produce via the normally unmanned Blythe platform, which is connected to Saturn Banks Pipeline System that feeds into the associated Saturn Banks Reception Facilities at the Bacton terminal.
When it comes to its Southwark drilling operations, IOG says it is still on track to resume the development drilling activities by mid-April, following a successful exercise to remediate the seabed conditions. 
It is worth reminding that IOG has experienced several issues with its Southwark drilling campaign, which hindered its progress, including a two-month hiatus due to an issue on one of the legs of the Noble Hans Deul jack-up rig and subsequent technical issues with an underwater Remotely Operated Vehicle (ROV).
The latest setback arose due to challenges with seabed conditions, which threatened to compromise rig stability. Due to these setbacks, instead of the previously anticipated start-up in mid-2022, the first gas from Southwark is now expected in the 4Q of 2022.