UK urged to raise the bar for marine energy deployments to 1GW by 2030
RenewableUK has urged the UK government to commit to specific deployment targets for marine energy, renewable hydrogen, and floating and onshore wind in the run-up to the COP26 climate change summit in November.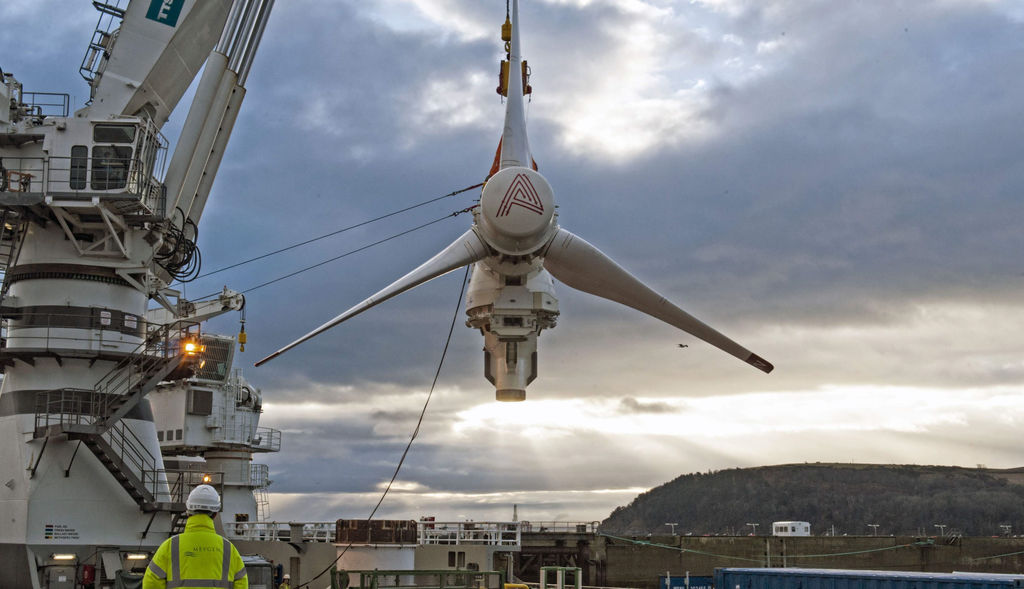 In the newly-released paper, titled 'Raising the bar: the world-leading energy commitments the UK should make ahead of COP269', RenewableUK argues that the UK Prime Minister's new target of slashing emissions by 78% by 2035, and reaching net-zero emissions by 2050, can only be achieved by setting out clear milestones to be met by 2030.
The report details the economic opportunities yet to be grasped in renewable energy development in the UK, and the international significance of the UK clarifying its clean energy targets ahead of COP26.
When it comes to marine energy, the report calls for the government to set a 1GW target to be reached by 2030.
Through the learning, innovation and economies of scale that comes with deploying new projects, studies suggest that after developing 1GW of marine energy, the cost of the technology will fall to the level of other mainstream forms of low carbon generation such as nuclear power, it is stated in the report.
As such, this commitment would create a new cost-competitive technology for countries around the world to use to support their net zero ambitions, in addition to supporting UK jobs.
Tidal stream alone could support 4,000 jobs by 2030, according to RenewableUK.
However, to drive investment and development, marine energy needs a revenue support mechanism, and according to RenewableUK, ministers are actively considering ways to ensure future contract for difference (CfD) auctions support the development of marine technologies.
RenewableUK said it supported this, but is also recommending additional measures to support private-sector investment in marine energy, through government-supported power purchase agreements (PPAs), to speed up the growth of the sector.
The report's author, RenewableUK's Head of Public Affairs Nathan Bennett, said: "Over-arching commitments to decarbonise by 2035 and 2050 are a great starting point, but there is so much to be gained by fleshing out comprehensive plans for renewable development which will underpin this.
"Ministers have already told us they want to see 40GW of offshore wind built by the end of this decade – now they need to show countries around the world we're as committed to onshore wind, floating wind, renewable hydrogen and marine energy as we'd like them to be".
Recommendations to boost other renewable energy industries
The UK government has already set a target of 1GW of floating wind by 2030 – but the industry wants to aim higher and double this within that timeframe to reach 2GW, capitalising on the UK global lead in this innovative technology, according to the report.
For renewable hydrogen, the report notes that the UK already has a head start in the global race to scale up its production. However, RenewableUK has urged the government to set a minimum target of 5GW of green hydrogen electrolyser capacity by 2030.
This will help to provide clean fuel for sectors which have proved difficult to decarbonise so far, such as shipping and heat for heavy industry, the report states.
The report's recommendations also include reaching 30GW of onshore wind by the end of the decade – which would be enough to power over 19.5 million homes.