Ulstein delivers two platform suppliers to COSL
Norwegian shipbuilder and designer Ulstein has delivered two platform supply vessels of the Ulstein PX121 design to China Oilfield Services Limited (COSL).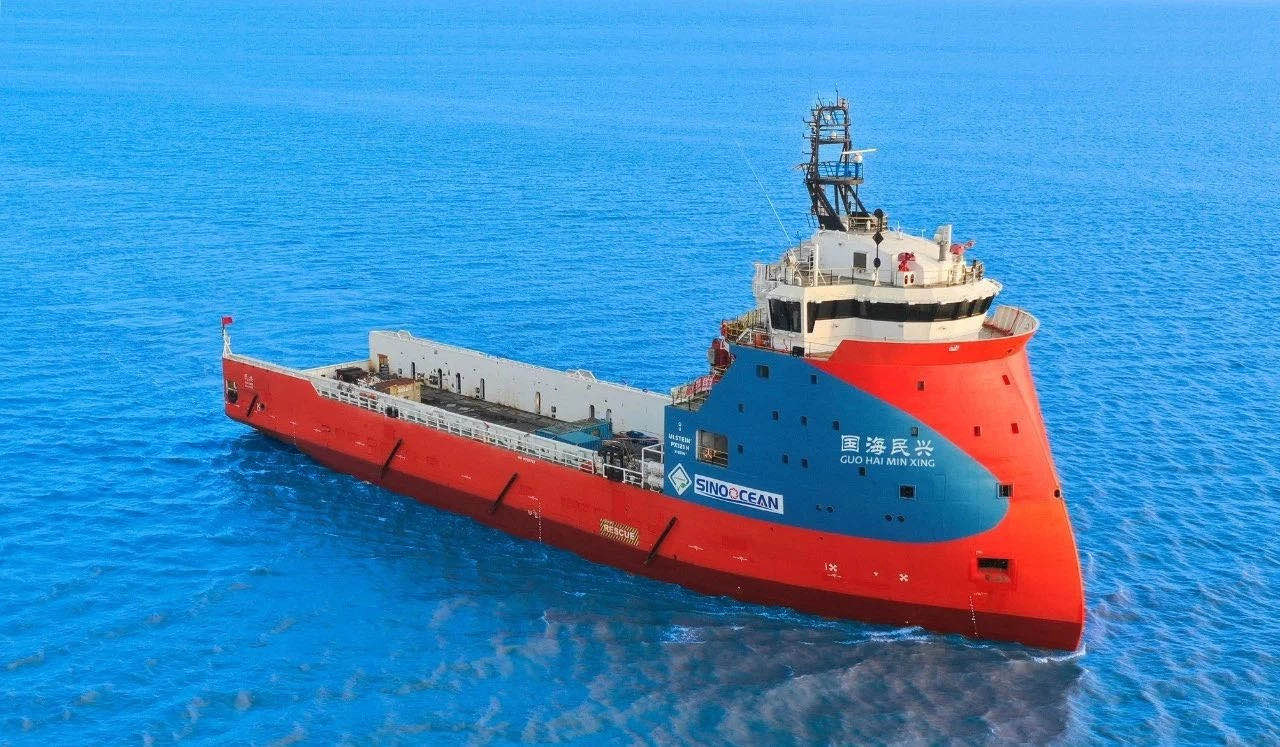 Ulstein said on Monday that the two PSVs, the Guo Hai Min Xing and Guo Hai Min Sheng, were built at Shanghai Waigaoqiao Shipbuilding (SWS) and delivered on 8 May.
Two more vessels of the same design, also built at SWS, completed their sea trials and will also be delivered to COSL, according to schedule.
Owner of all four vessels is Sinoocean and the vessels are already under charter with COSL. The four vessels were initially ordered by Pacific Radiance under the names Crest Andromeda 1, 2, 3, and 5.
The vessels are now owned by Sinoocean and are renamed as the Guo Hai Min Xing and Guo Hai Min Sheng (Crest Andromeda 1 and 2) and Guo Hai Min Fu and Guo Hai Min Qiang (Crest Andromeda 3 and 5).
The Ulstein PX121 is a flexible platform supply vessel design featuring the X-BOW hull line design for smoother motions in head seas. It is worth noting that 30 vessels of this design have so far been contracted.
Related news
List of related news articles