US universities power ahead on hydrokinetic research
Engineering researchers at Oregon State University have started collaborating with colleagues at the University of Michigan on a project to convert river and ocean currents into electric current, using reconfigurable, high-efficiency micro-turbines.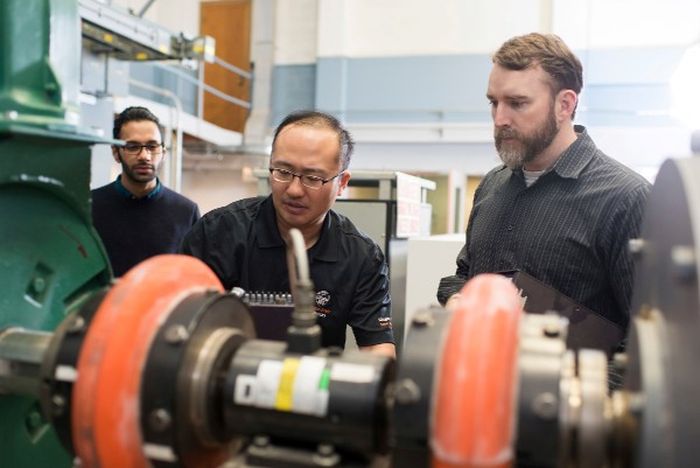 The research is supported by a $3.9 million grant from the US Department of Energy's Advanced Research Projects Agency-Energy (ARPA-E), through its SHARKS (Submarine Hydrokinetic And Riverine Kilo-megawatt Systems) program, one of 11 projects announced in November 2020, totaling $35 million.
The Michigan project, dubbed 'RAFT: Reconfigurable Array of High-Efficiency Ducted Turbines for Hydrokinetic Energy Harvesting', bases its approach on an array of micro-turbines with a modularized architecture and reconfigurable units, making it adaptable to different applications and marine environments.
The RAFT team incorporates experts in hydrodynamics, structural dynamics, control systems, power electronics, grid connections, and performance optimization.
Oregon State's team, led by Yue Cao, assistant professor of electrical and computer engineering, is specifically responsible for the electrical energy conversion subsystem, including hardware and control designs from the generator terminals to the grid connections.
Ted Brekken, professor of electrical and computer engineering and co-director of the Wallace Energy Systems and Renewables Facility, will support the effort, according to Oregon State University.
Cao said: "What's particularly appealing about this project is that it's focused on making the technology practical, giving strong consideration to environmental impact and economic viability. Also, because our team is multidisciplinary, our project will apply concurrent, as opposed to sequential, design methodologies – namely control co-design, as highlighted by the SHARKS program".
The team will work to develop new hydrokinetic turbine designs to harvest energy from tidal and riverine currents. The project is expected significantly reduce the levelized cost of energy, a measure of the average lifetime cost of energy-generating technology per unit of energy generated, Oregon State University said.
"Hydrokinetic energy is an abundant renewable resource that can boost grid resiliency and reduce infrastructure vulnerability, but it is currently cost-prohibitive compared to other sources. The RAFT concept is a promising candidate to address this barrier by designing new, efficient systems to harness our nation's tidal, riverine, and ocean resources", Cao added.
Levelized cost reductions will be realized through multiple approaches, according to Cao, including increasing generation efficiency, increasing rotor area relative to mass, lowering operation and maintenance costs, reducing impacts on the environment, and improving system reliability.