US boosts 11 hydrokinetic projects with $35 million in research funds
The U.S. Department of Energy (DOE) has awarded $35 million for 11 projects which seek to develop new economically competitive hydrokinetic turbine designs for tidal and riverine currents.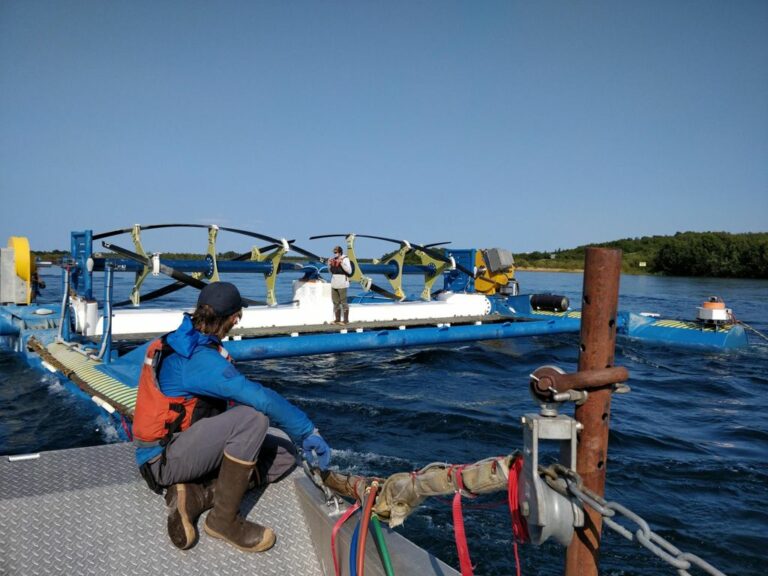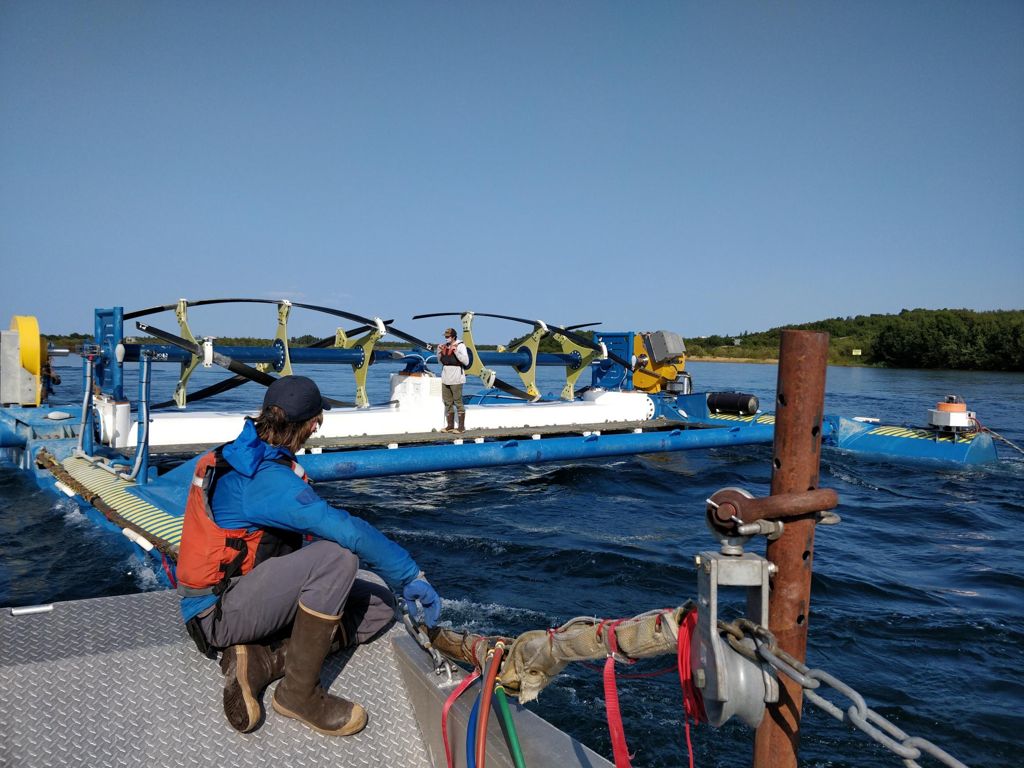 The funding has been announced as part of Advanced Research Projects Agency-Energy's (ARPA-E) Submarine Hydrokinetic And Riverine Kilo-megawatt Systems (SHARKS) program.
SHARKS projects address at least one of four generation use-cases: remote riverine energy, remote tidal energy, utility scale riverine energy, and utility scale tidal energy.
The following companies and organizations were selected to receive DOE's funding boost for their projects:
National Renewable Energy Laboratory – A Computer Tool to Control Co-Design Hydrokinetic Energy Systems – $1,200,000
The University of Michigan – RAFT: Reconfigurable Array of High-Efficiency Ducted Turbines for Hydrokinetic Energy Harvesting – $3,900,000
Aquantis – Tidal Power Tug hydrokinetic turbine – $4,500,000
Westergaard Solutions – HydroMINE: Simple, Modular and Scalable – $2,000,000
University of Washington – Confinement-Exploiting Cross-Flow Turbine Arrays –$2,000,000
University of Virginia – Bio-Inspired Renewable Energy (BIRE) for Highly-Efficient Low-cost Riverine Hydrokinetics – $3,500,000
SRI International – MANTA: Reliable and Safe Kite Energy System – $4,202,231
University of Alaska Fairbanks – Material and Cost Efficient Modular Riverine Hydrokinetic Energy System – $3,331,361
Emrgy – Performance Enhancement of Hydrokinetic Arrays Using Reliable, Low-Cost Dynamic Components – $3,613,020
Ocean Renewable Power Company – Optimized Hydrokinetic Systems – $3,676,997
Littoral Power Systems – Control Co-design and Co-optimization of a Transformational Cost-Efficient Hydrokinetic Energy Turbine System – $3,677,507
Projects are encouraged to apply concurrent (as opposed to sequential) design methodologies: control co-design, co-design, and designing for operation and maintenance, according to DOE, which expects that these methodologies will significantly decrease the levelized cost of energy (LCOE) of the final hydrokinetic turbine design.
Also, the projects will work to reduce the LCOE through multiple approaches, including increasing generation efficiency, increasing rotor area per unit of equivalent mass, lowering operation and maintenance costs, minimizing potential impacts on the surrounding environment, and maximizing system reliability.
Lane Genatowski, ARPA-E Director, said: "Hydrokinetic energy is an abundant renewable resource that can boost grid resiliency and reduce infrastructure vulnerability, but it is currently a cost prohibitive option compared to other energy generating sources. SHARKS teams will address this barrier by designing new, efficient HKT systems that utilize America's tidal, riverine, and ocean resources to develop economically attractive energy generation opportunities".
The multi-disciplinary nature and challenges of hydrokinetic design requires expertise from a range of scientific and engineering fields working together concurrently.
SHARKS teams will reflect this multi-disciplinary scope as they will incorporate experts in hydrodynamics, structural dynamics, control systems, power electronics, grid connections, and performance optimization, according to DOE.