Vantage reactivating rig for 'fourth major project' in 2022
A drillship managed by Vantage Drilling and owned by Aquadrill Offshore, formerly known as Seadrill Partners, is being reactivated for its new job in India.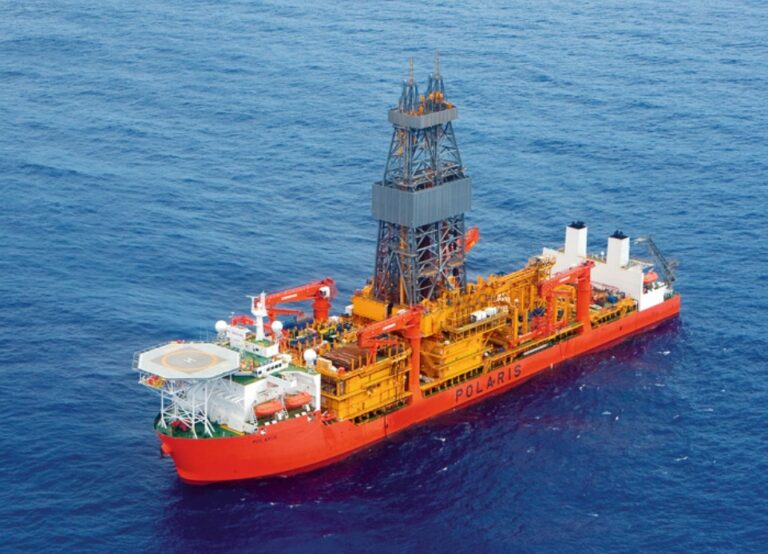 Back in March 2021, Vantage was approved as a manager of four deepwater floating rigs for Aquadrill, including the Polaris drillship – previously known as West Polaris – while the firm was under Chapter 11 and still named Seadrill Partners.
The deal for which the Polaris drillship is being reactivated was secured by Aquadrill and a subsidiary of Vantage Drilling for a nine-month period covering operations in India with Oil and Natural Gas Corporation (ONGC).
As revealed at the time, the total contract value for the sixth-generation drillship would be approximately $66.5 million and work is expected to start in the fourth quarter of 2022, following the relocation of the rig from Sri Lanka to Malaysia for reactivation, contract preparation and upgrades. In addition, the rig will be equipped with the piping required for future use of a Managed Pressure Drilling system.
In an update last week, Vantage said that the Polaris drillship was currently in Labuan. This drillship is being reactivated in preparation for its contract with ONGC.
Bill Thomson, CTO/CCO of Vantage, remarked: "We have successfully completed many rig reactivation and contract upgrade projects over the past few years for ourselves and other vessel owners, this being the fourth major project this year. We look forward to the Polaris project and rig crew team restarting the vessel safely, successfully and swiftly before mobilising back to start a 9-month contract with ONGC in early Q4."
This is the same drillship, which caught fire earlier this year, while docked at a port in Sri Lanka. However, the fast response of the Port Emergency Response Unit's fire unit managed to prevent serious damage to the drillship and its surrounding area.
When it comes to Vantage Drilling's most recent activities, it is worth noting that this offshore drilling contractor landed a new contract with TotalEnergies in June 2022 for one of its ultra-deepwater drillships, which is currently operating in the Mediterranean.