Vard Marine completes LNG bunker barge concept design for Fincantieri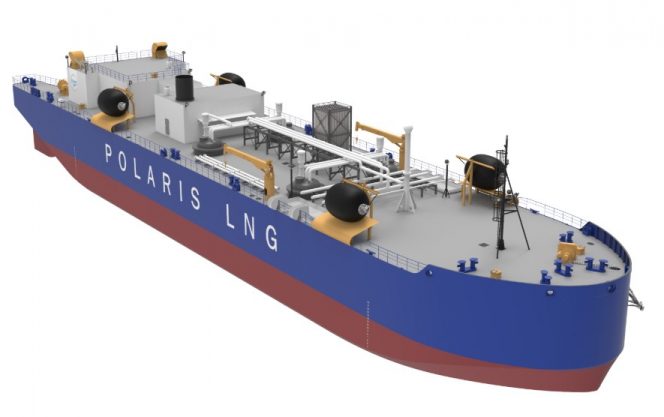 ---
Vard Marine has recently completed the concept design of a new 5,400 cbm LNG bunker barge for Fincantieri Bay Shipbuilding.
The barge is being designed for bunkering operations of Polaris New Energy, a marine transportation company formed by NorthStar Midstream.
According to Vard, the barge will support LNG fueled ships on the east coast of the United States.
The vessel will be built at Fincantieri Bay Shipbuilding in Sturgeon Bay and is expected to be delivered in November 2021. Fincantieri was awarded a deal for the construction of the barge in late August.
Vard Marine is currently developing a classification design package for the review and approval by the American Bureau of Shipping and the United States Coast Guard.
It will be fitted with four 1,350 CBM IMO Type C tanks, utilizing a cargo handling system designed and developed by Wartsila.
Darren Truelock, VP of Vard Marine's Houston operations, said: "LNG as a marine fuel is being adopted in the U.S. and around the world at an exponential rate and Vard Marine is proud to be a part of this evolution."
The barge dimensions will be 340 feet overall length, 66 feet beam, and have a depth of around 33 feet.