Video: BayWa r.e. showcases one of the largest floating solar plants in Germany
German renewable energy company BayWa r.e. has released a video, showcasing the construction and deployment of the 3MWp floating solar power plant in Germany.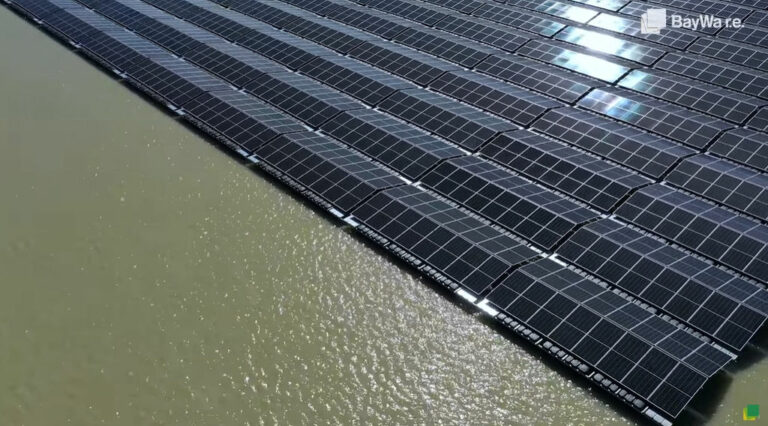 In the video, BayWa r.e. emphasized the potential of unused water surfaces for green energy generation as an 'attractive investment opportunity' in the global energy transition context.
Operational since May 2022, the 3MWp floating solar plant was installed on a former mining lake, the Silbersee III, and was built by BayWa r.e. for the raw mineral company Quarzwerke.
Spanning almost 1.8 hectares, which corresponds to around 2.3% of the lake area, the power plant features 5,800 floating solar modules, and will produce around 3000MWh of electricity per year.
Following the commissioning of the power plant, Quarzwerke said it would use about 75% of the generated green electricity for self-consumption to further reduce the company's CO2 footprint, while the remaining energy would be fed into the German electricity grid.
"With the implementation of one of the largest floating solar systems in Germany, we turned a free body of water into a solar installation with an economic value added.
"The installation fits beautifully into the local ecosystem which now saves Quarzwerke roughly 1,100 tons of CO2 annually whilst representing an attractive investment opportunity for the family-owned company," BayWa r.e. said.
The 3MWp floating solar installation on the Siblersee III lake represents the largest subsidy-free floating solar project in Germany developed to date.
Follow Offshore Energy – Marine Energy on LinkedIn