Video: Norwegian LNG ferry launched in Turkey
---
A liquefied natural gas (LNG)-powered vessel being built for Norwegian ferry company Torghatten Nord has been recently launched at Turkey's Tersan Shipyard.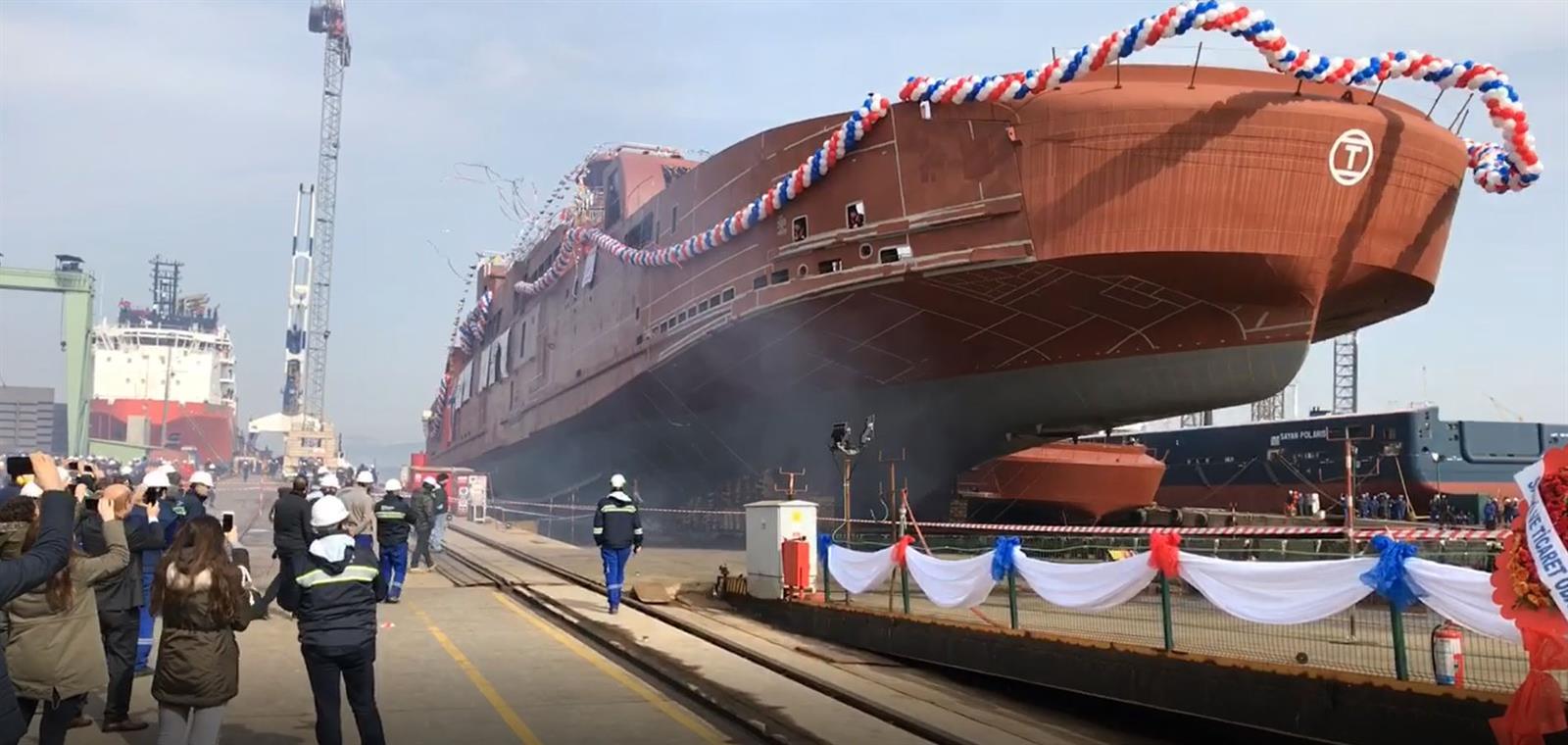 This is the first ship out of three LNG/battery-powered car and passenger ferries to be built by Tersan Shipyard for Torghatten Nord.
Once delivered, the ferries will operate at the Halhjem-Sandvikvåg route in Western Norway.
Torghatten Nord has also two LNG/battery-powered vessels being built at the VARD Brevik yard in Norway.
The 134-m long and 21-m wide ferries will have identical capacities of up to 180 cars and 550 passengers.
Rolls-Royce has last year won a deal to supply 15 gas engines to Torghatten Nord to be installed onboard the ferries.
All of the five vessels are expected to enter service in January 2019.
Below, you can find a video of the launching ceremony of the first LNG-powered ferry at the Tersan Shipyard.
LNG World News Staff