Viking Glory set for sea trials in June
Finland-based ferry company Viking Line's new LNG-powered vessel Viking Glory is taking shape at XSI shipyard in Xiamen, China.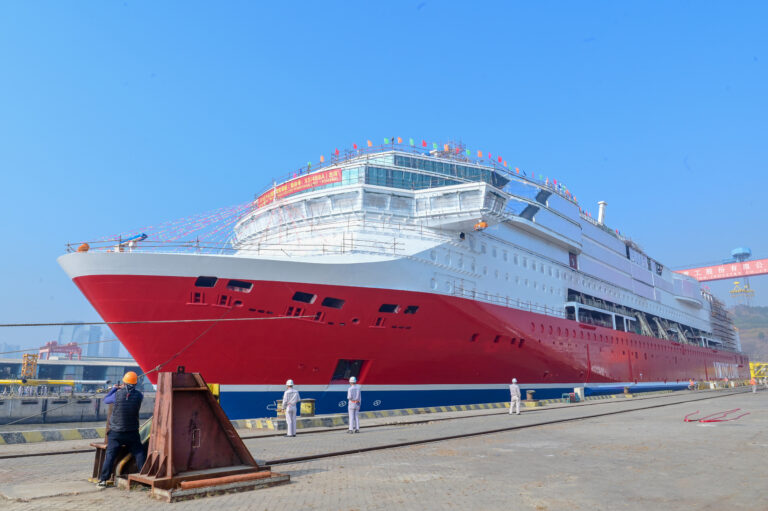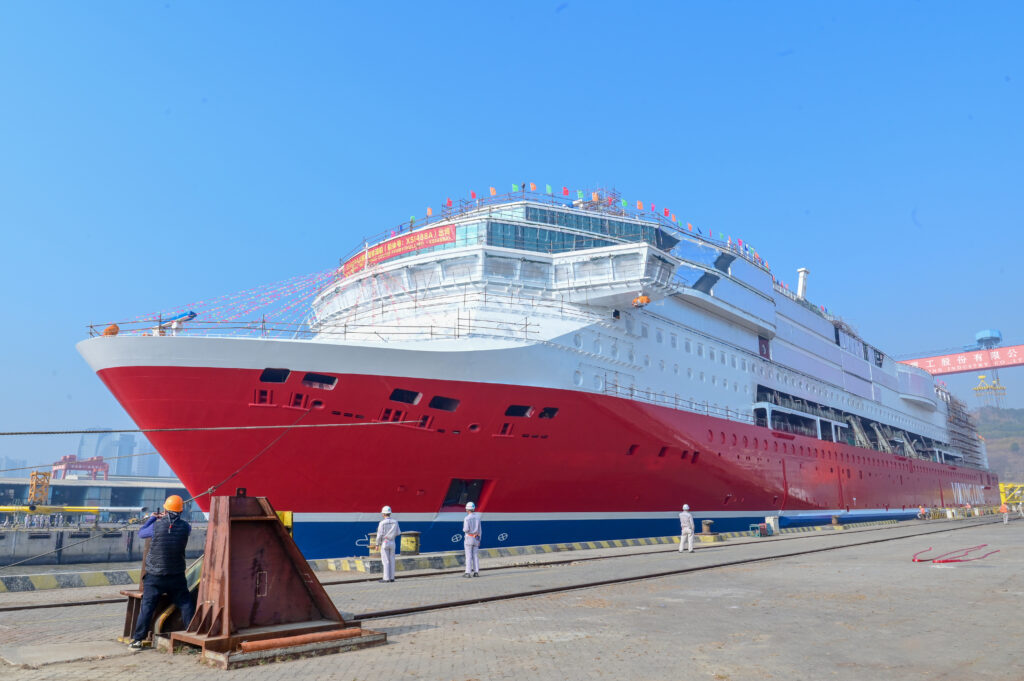 Back in January, Viking Line's new LNG ferry was launched at the Xiamen Shipbuilding Industry's shipyard in China.
The ferry is 222.6 metres long with a gross tonnage of 66,813 tonnes and a cargo capacity of 1,500 metres.
Commenting on the construction progress, Viking Line's Kari Granberg said: "Every day, we have a large number of inspections and tests of different systems and automation… Day by day, the work is progressing and the vessel is starting to take shape."
Viking Glory is to be completed in late 2021 and launched in service in early 2022 on the Turku–Åland–Stockholm route.
The vessel is set for a further test of the Azipod propulsion system in June. The yard will also conduct the cool-down of the LNG tanks and complete the first LNG bunkering, readying the ferry for the first test sailings, also scheduled to take place in June.
Waste cooling from LNG will also be reused on the new vessel.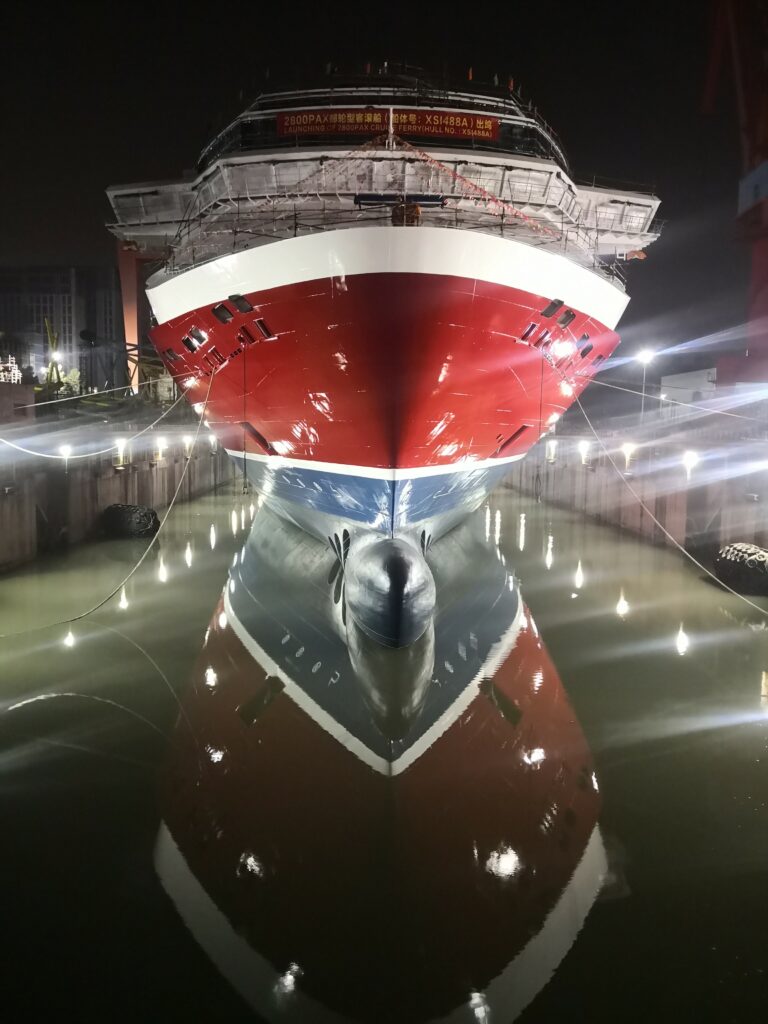 In order to ensure efficient environmental technologies of the vessel, Viking Line partnered up with ABB Marine, Koncept, Climeon, Wärtsilä, Kone, Deltamarin, Scenso, ICF Group, TSI and Almaco.