Viking Line: Maritime operations using the old model are not economically sustainable
The global maritime industry faces unprecedented challenges due to rapidly changing market conditions and technological advancements driven considerably by the ever-stricter environmental regulations.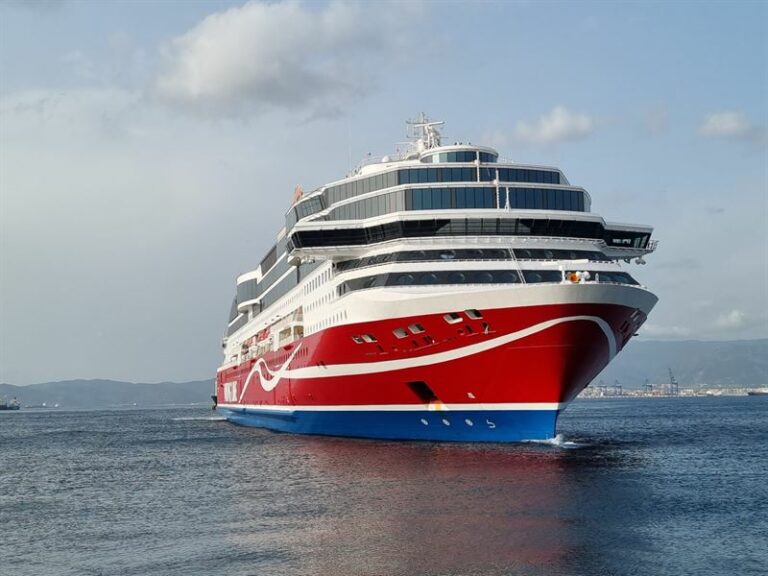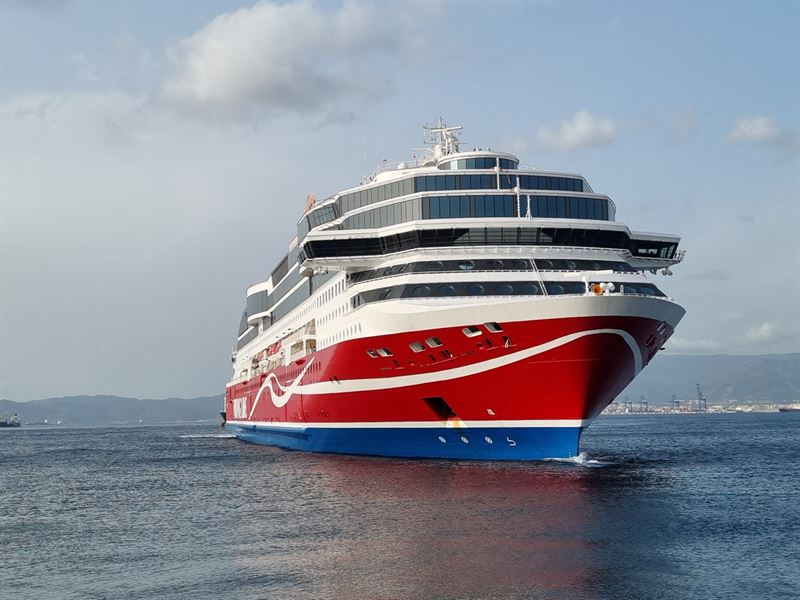 The current model of maritime transport operations, which relies heavily on traditional practices, is no longer viable in the face of these challenges, Viking Line's Sustainability Manager, Dani Lindberg, believes.
"With more stringent EU environmental requirements, continuing maritime transport operations will be economically unsustainable using the same old model. Shipping companies must be able to reduce their emissions substantially, and this will not happen without switching to more emissions-efficient and ultimately non-fossil fuels," says Lindberg.
Shipping companies that operate in European waters will be affected in the years ahead by the Fit for 55 programme, which is part of the EU's Green Deal for a green transition; by the emissions trading system; and by the International Maritime Organization (IMO)'s strategy to reduce greenhouse gas emissions. 
Viking Line is working on fleet rejuvenation to meet its sustainability goals and adapt to new environmental standards.
Since 2008, the company has reduced its fleet's energy consumption per nautical mile by over 30% with the help of different cleantech solutions, the company's 2022 sustainability report said.
Last year, Viking Line welcomed into the fleet climate-smart Viking Glory and the company's two oldest vessels, M/S Amorella, and M/S Rosella, were sold.
 The vessel's cargo capacity is 66 percent larger compared to its predecessor M/S Amorella, but its carbon dioxide emissions are expected to be more than one-quarter less compared to Amorella, Viking Line said.
Amorella, which has been in operation with Viking line since 1988, was sold to Corsica Ferries, while Rosella, which has been operated for the company since 1980, was sold to Aegean Sea Lines Maritime Company in Greece.
The company's fleet comprises now five vessels, with both Viking Glory and Viking Grace using liquefied natural gas (LNG) as fuel. These two vessels are equipped to switch to renewable or synthetically produced fuel when that is available in sufficient quantities and at an economically sustainable price.
Furthermore, last year on Viking XPRS, Viking Grace and Viking Glory, 1,300 tonnes of food waste was recovered, which generated 99,000 cubic metres of biogas. That is equivalent to 112,000 litres of petrol, Viking Line said.
"Emissions per nautical mile from our vessels have been reduced by nearly one third over the past 15 years. Given that we have rejuvenated our vessel fleet and invested in technology that is even more climate-smart, emissions will also continue to decrease in the years ahead," says Lindberg.
Viking Line is participating in a Finnish consortium that assesses opportunities to form a green transport corridor between Turku and Stockholm, one of the EU's TEN-T transport corridors.
The current project goes by the name DECATRIP (Decarbonizing Transport Corridors), and the consortium has been granted funding from Business Finland and the Government of Åland to the amount of 1.5 million euros. Other partners in the project Rauma Marine Constructions, Åbo Akademi University and Kempower. The project is coordinated by PBI-Research Institute.
A preliminary study shows various possibilities for decarbonization, or the phasing out of fossil fuels, on the maritime transport route. The goal is to find investment opportunities for reduced emissions in the transport chain and create a model that can be applied to similar corridors, especially in Europe, such as in the English Channel or in the traffic between Sweden and Germany.
"The work is perceived as important because all EU countries, including Finland, have committed to reducing their carbon dioxide emissions and promoting the development of green transport corridors," says Johanna Boijer-Svahnström.
Moving forward, Viking Line is looking at multiple options for a greener future. According to Mathias Sundberg, Technical Manager of Marine Operations, for the time being, battery-powered operations are facing energy density challenges, however, battery power could be an option for the company's Tallinn route and on the Mariehamn–Kapellskär route.
The company is also investigating e-hydrogen, nevertheless, the major disadvantage with hydrogen is its handling, as it is explosive and difficult to transport and store.
"E-ammonia is also being discussed, but there are two camps here. Some think this is a possible solution for the passenger ships, some do not. E-ammonia is a toxic and highly corrosive substance, which of course must be taken into account in the planning. Viking Grace and Viking Glory are already ready to use bio-methane or e-methane. At the moment, this is not financially justifiable, but we are following developments closely. So, we can state that Viking Line is probing the market regarding various future solutions, but there is no completely obvious alternative yet," he said.
Commenting on the new vessels, Sundberg said it was critical to ensure when planning for newbuilds that they can be operated completely fossil-free within their lifetime.
"Emission allowance trading will be used starting in 2024, and in 2025 we will therefore pay the fees for 2024. The penalty for emissions is around €70–100/tonne, which means very large sums per year," he noted.
Last year, the company transported 1.5 million tonnes of goods and served nearly five million passengers.