VSL wins Hywind Tampen contract
VSL, a subsidiary of Bouygues Construction, will carry out post-tensioning works on the eleven floating concrete hulls for the Hywind Tampen floating wind turbines under a contract with Kværner, the EPCI contractor for the project.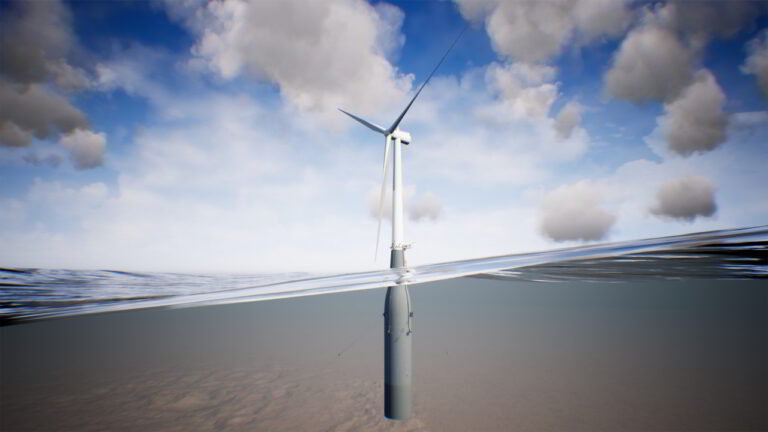 The company will perform the post-tensioning works of the semi-submersible concrete structures, which will require installation of vertical post-tensioning tendons in the hulls with the length up to 85 metres.
The tendons will be fully prefabricated and delivered to site ready for installation, which will speed up the onsite installation, according to VSL, which added that all the post-tensioning operations will be done from the top of the concrete hulls including grouting in a single operation.
Hywind Tampen will comprise eleven Siemens Gamesa 8 MW wind turbines installed on concrete SPAR-type floating foundations, which will power the Snorre and Gullfaks offshore oil & gas platforms off Norway.
"This pioneering project will serve as a test bed for the future development of wind farms using concrete SPAR buoys. The use of concrete, the optimized construction process, with almost no maintenance, have allowed SPAR buoy foundations for offshore wind turbines to emerge as an efficient solution for deep water sites", said Josep Fabra, VSL's Business Development Manager for Wind Energy. "As the wind market is becoming more important with the acceleration towards the green energy transition, VSL has developed a robust and unique technical solution for challenging installation and environmental conditions".
The fabrication work for Hywind Tampen started in October 2020 with the cutting of the first sheet of steel at Kværner Stord in Norway.
Kvaerner's contract for the is worth about NOK 1.5 billion (approx. EUR 146 million) and, in addition to engineering, procurement, and construction of the floating concrete substructures, the company will also deliver marine operations in a 50/50 joint venture with DOF Subsea. The marine operations full project management, engineering, assembly site management, mooring system installation, units tow-to-field and installation of the floating wind turbine units at the Tampen area.
Developed by Equinor, the Hywind Tampen project is the world's largest floating wind farm being constructed so far and the first floating wind farm that will supply renewable power for oil and gas installations.
The project, located about 140 kilometres off the Norwegian coast, will become operational in the third quarter of 2022.