Wärtsilä Cashes In on 2020 Sulphur Cap Countdown
Finnish smart technology company Wärtsilä is reaping the fruits of increased demand for exhaust gas cleaning solutions in both the newbuild and retrofit markets ahead of the 2020 global sulphur cap.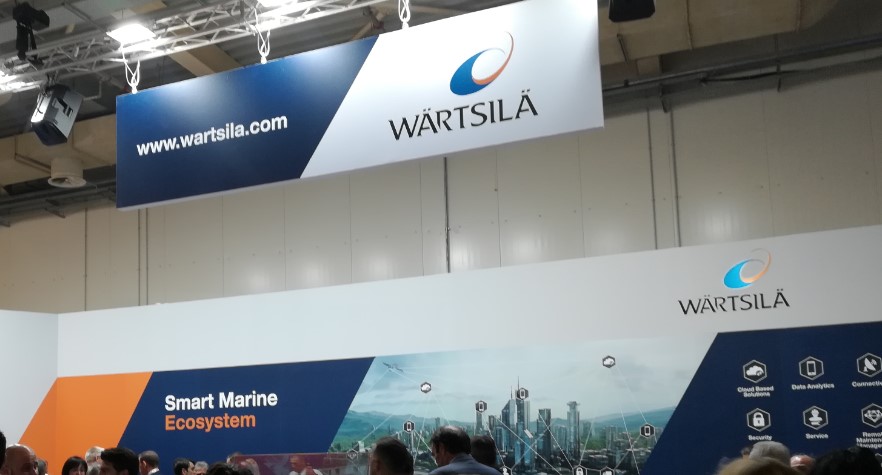 The owners seem to have abandoned their "wait and see" approach amid growing pressure to meet the deadline and make their fleet compliant with the new rules.
Just last week the company unveiled a USD 197.5 million deal to provide scrubbers and retrofit services to a European container shipping company.
"The positive momentum in ordering activity continued in the second quarter of 2018. Although vessel contracting activity has been somewhat slower than anticipated, our extensive portfolio of solutions and a favourable contracting mix resulted in the Marine Solutions' order intake developing well," he said.
"In the Services business, we have also seen continued interest in service agreements, the agreement to optimise the maintenance of all Wärtsilä thrusters installed within the Transocean fleet being a highlight of the quarter. Market trends remain favourable in the Energy Solutions business, and our project pipeline provides confidence for improved activity in the second half."
During the first six months of this year, the company recorded an order increase of 10 pct standing at EUR 3.06 billion. Net sales were described as stable, reaching EUR 2.31 billion against EUR 2.29 billion from last year's corresponding period. Profit for the half-year period amounts to EUR 178 million, up by 5 pct year-on-year.
Wärtsilä's current order book for 2018 deliveries stands at EUR 2.336 bn (2.08 bn), which mainly comprises equipment deliveries.