WATCH: Diamond Offshore drillship preparing to start its gig in Gulf of Mexico
Offshore drilling contractor Diamond Offshore Drilling has upgraded one of its drillships with managed-pressure drilling (MPD) equipment ahead of the rig's new assignment in the Gulf of Mexico, which is due to start in November 2023.
After the Ocean BlackHawk drillship wrapped up its drilling campaign in Senegal for Woodside Energy in July 2023, the rig mobilized to Las Palmas to prepare for its next contract in the Gulf of Mexico. While at the shipyard, MPD equipment was installed on the rig to prepare it for more opportunities.
Earlier this year, the drillship was awarded a one-year contract with a one-year priced option in the U.S. Gulf of Mexico by Anadarko Petroleum Corporation, a wholly-owned subsidiary of Occidental (Oxy). Diamond Offshore anticipates the start of this year-long campaign with Oxy in November 2023, following mobilization from Las Palmas and acceptance testing in the Gulf of Mexico. This deal is expected to run until November 2024.
"We look forward to the reunion with Oxy with whom the BlackHawk worked for eight years prior to its most recent campaign in Senegal. Soon our entire BlackShip fleet will have MPD with the Ocean BlackRhino slated to receive it next year," outlined Diamond Offshore.
The 2014-built Ocean BlackHawk and Ocean BlackRhino are identical ultra-deepwater drillships from Hyundai Heavy Industries, which come with dynamic-positioning, dual-activity capability, maximum hook-load capacity of 1,250 tons, two seven-ram blowout preventers, water depth capabilities up to 12,000 feet, and drilling depth capabilities up to 40,000 feet.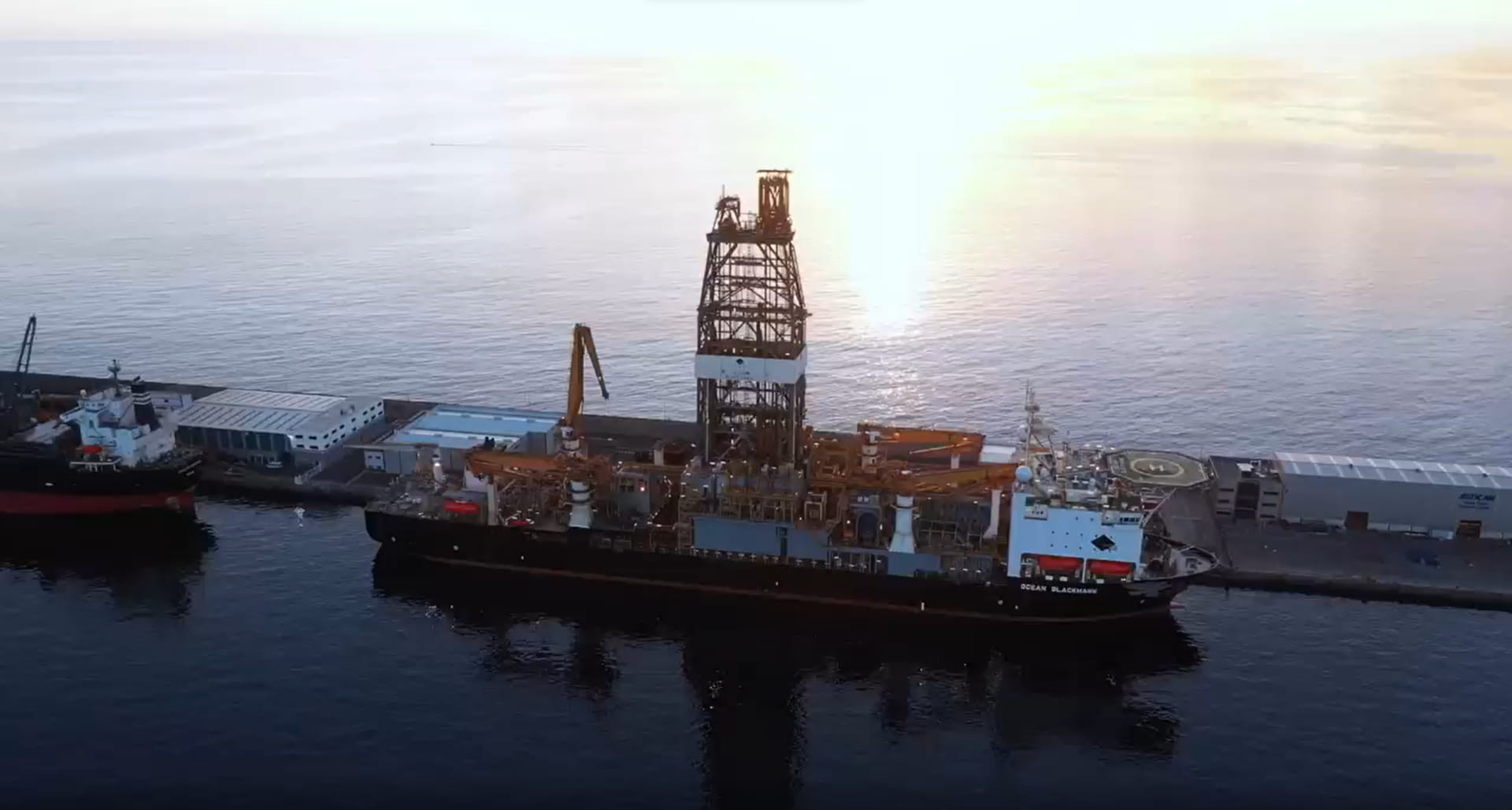 Ocean BlackHawk prepares to set sail for Gulf of Mexico
Encouraged by new contracts and extensions for its rig fleet in the U.S. Gulf of Mexico, the UK, and Senegal during 2Q 2023, Diamond Offshore is expecting a further boost in day rates and fleet utilization in the foreseeable future.
One of the rig owner's semi-submersible rigs embarked on the first drilling assignments on its list in Australia a few weeks ago, following the completion of a special periodic survey (SPS) in Singapore.