Wave power for subsea equipment demo starts off Orkney
An ambitious collaborative project to power subsea equipment with wave power and subsea energy storage, led jointly by Mocean Energy and Verlume with other consortium partners, has taken to the seas in the north of Scotland.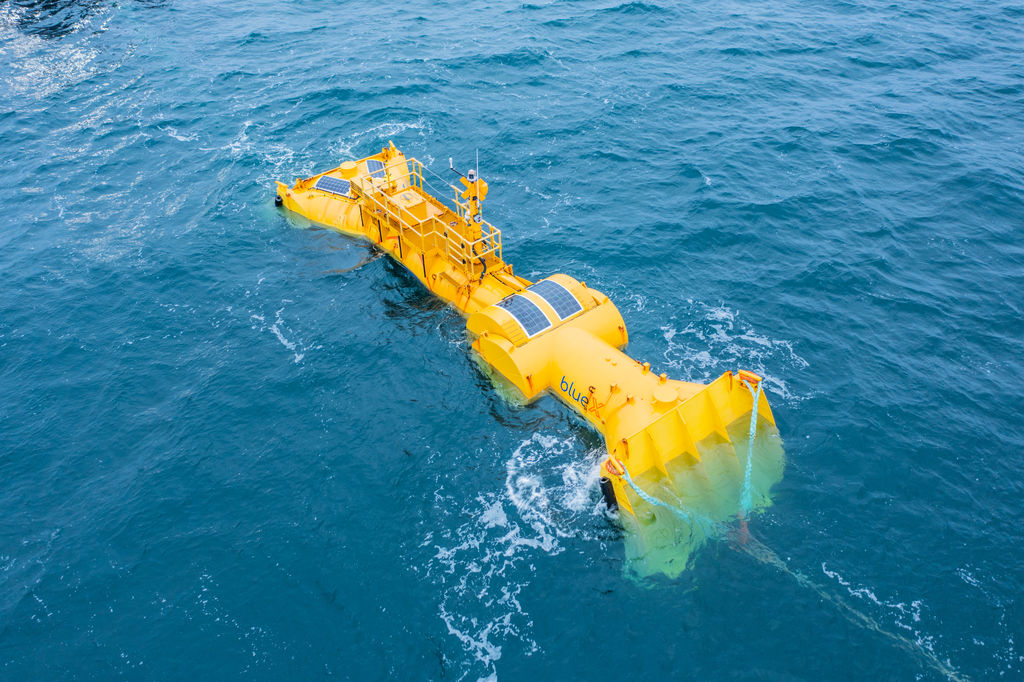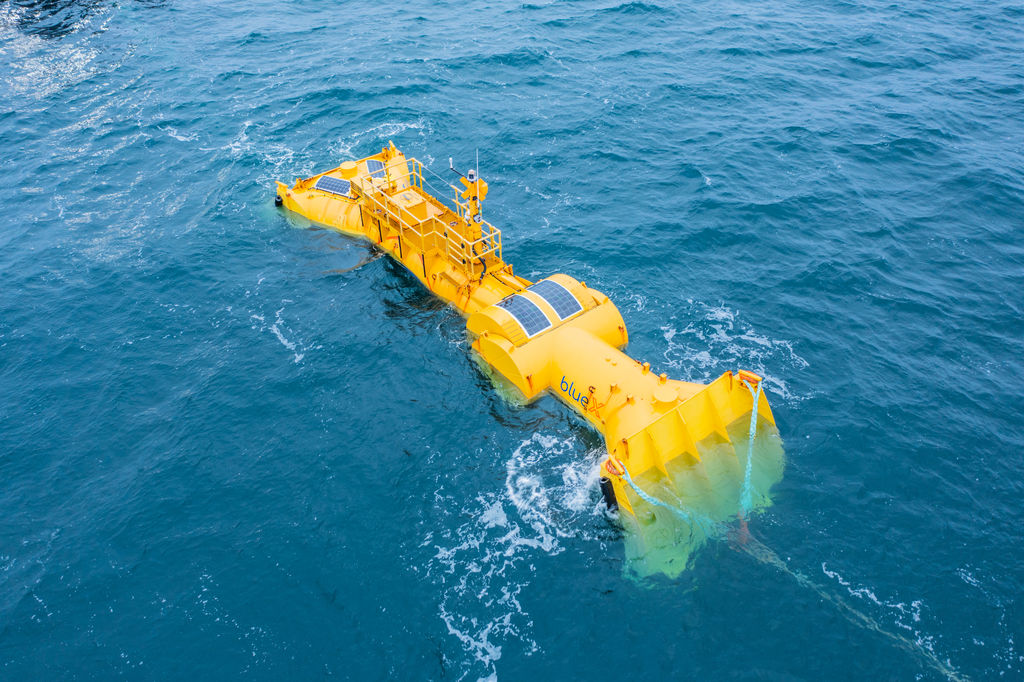 The €2.3 million (£2million) demonstrator project, called Renewables for Subsea Power (RSP), has connected the Blue X wave energy converter – built by Edinburgh company Mocean Energy – with a Halo underwater battery developed by Aberdeen-based intelligent energy management specialist Verlume.
The two technologies have been deployed in the seas off Orkney and have now started a minimum four-month test program where they will provide low carbon power and communication to infrastructure including Baker Hughes' subsea controls equipment and a resident underwater autonomous vehicle provided by Transmark Subsea, who are also consortium partners in the project.
The project aims to show how green technologies can be combined to provide reliable low carbon power and communications to subsea equipment, offering a cost-effective alternative to umbilical cables, which are carbon intensive with long lead times to procure and install.
The Orkney deployment is the third phase of the RSP project which is being supported by above mentioned consortium partners, which also include UK-based energy companies Harbour Energy and Serica Energy, with the grant support funding provided by the Net Zero Technology Centre (NZTC) for each phase of the program.
"This is a natural next step for our technology. The new test site east off Deerness offers a much more vigorous wave climate and the opportunity to demonstrate the integration of a number of technologies in real sea conditions," said Cameron McNatt, managing director of Mocean Energy, which tested its Blue X prototype at the European Marine Energy Centre (EMEC) in 2021.
Verlume's seabed battery energy storage system, Halo, has been specifically designed for the harsh underwater environment, reducing operational emissions and facilitating the use of renewable energy by providing a reliable, uninterrupted power supply.
Halo's fundamental basis is its intelligent energy management system, Axonn, a fully integrated system which autonomously maximizes available battery capacity in real time.
The RSP Halo system is the second variant that has been built for commercial wave power integration and the first to be built at Verlume's 20,000 square foot facility in Aberdeen.
Andy Martin, chief commercial officer at Verlume, said: "This offshore test program is the pinnacle of the success to date in this project, we are very much looking forward to the Halo being deployed. The testing will provide a great opportunity to gather high quality performance and operational data which will support the further electrification of the subsea sector."
Alex Seinuah, Baker Hughes Growth Hub leader, added: "The integrated deployment of our renewable subsea power solution in Orkney is a historic moment for all partners involved. Baker Hughes looks forward to sharing the outcome of the offshore deployment with its customers, who are looking at field electrification via renewable sources."
Graeme Rogerson, renewables theme lead at NZTC, concluded: "We are delighted to support this final phase field trial as we see the potential for the RSP system as a dispatchable energy source to provide reliable renewable energy for remote off-grid applications, powering subsea tiebacks to injection wells for CCS."
Subscribe and follow
Offshore Energy – Marine Energy LinkedIn